What events are happening on campus?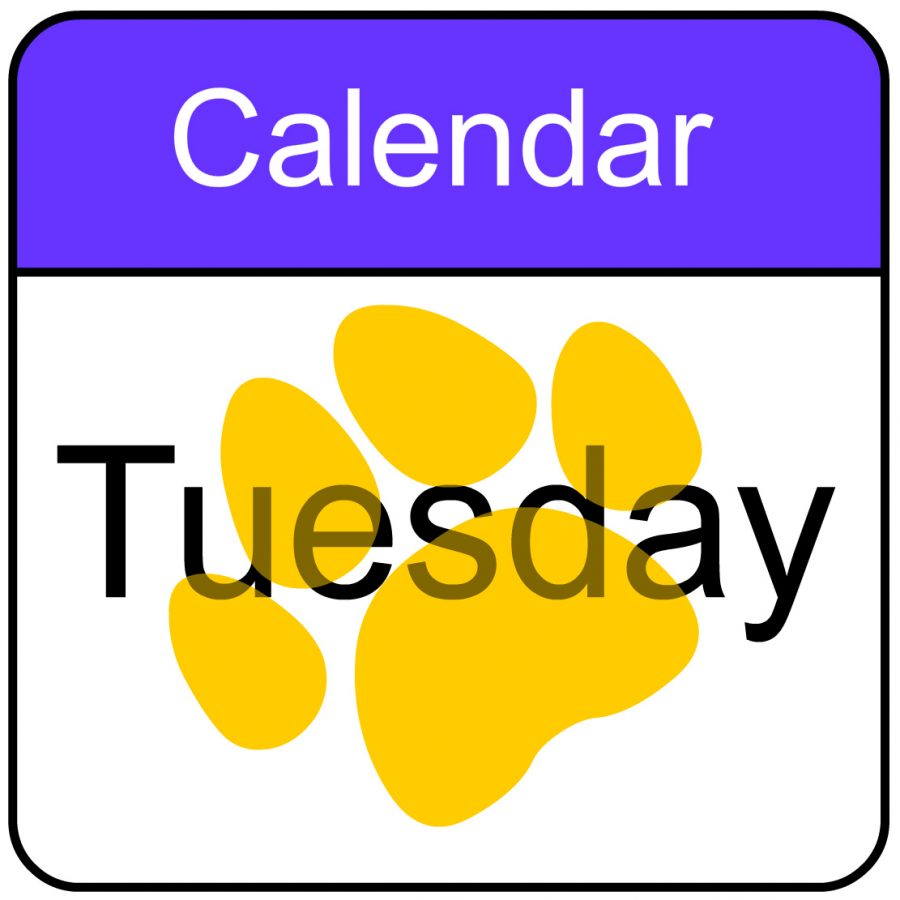 ***Check frequently, as calendar will be updated periodically.
Wednesday, Nov. 8
10:45 a.m – noon
Meet the Author: Robert Pearl
Campus Theater
The President's Community Arts and Lectures series presents Robert Pearl, former CEO of the The Permanente Medical Group and author of Mistreated: Why We Think We're Getting Good Healthcare – And Why We're Usually Wrong. Pearl will speak on the state of healthcare in this country and discuss critical ideas for reforming the system.
Thursday, Nov. 9
10 a.m. – 2 p.m.
Accessibility Awareness Day
Student Services Center
Visit the Resource Fair in the Student Services Center from 10 a.m. to 2 p.m to learn about community-based organizations and the services they provide. Then participate in the Accessibility Challenge Course in the Student Center quad (11 a.m. – noon, 1 p.m. – 2 p.m.) to experience for yourself what it feels like for some of our students to access their education: try to get around in a wheelchair, read lips, guess the objects you touch while blindfolded. Prizes will be available.
1 p.m. – 2 p.m.
A Journey to Success with Felix Ortiz III
Art Gallery
The Veterans Resource Center presents a talk from the founder of Viridis Learning, a jobs-oriented social networking site aimed at community college students. Ortiz was a member of the U.S. Army 18 Airborne Corps and JAG Corps. Light refreshments will be served.
Sunday, Nov. 12
3 p.m. – 6 p.m.
Plastico Loco Reception
Art Gallery
Plastico Loco (Plastic Madness) is an international exhibition featuring artists from Mexico and the U.S. that repurpose trash into "found objects." The exhibition runs from Nov. 6 – Nov. 27. Gallery hours are Tuesday through Friday 9 a.m – 3 p.m.
Monday, Nov. 13 – Thursday, Nov. 16
International Education Week 2017
Join the International Student Program in exploring this year's theme "Promoting Mutual Understanding" with cultural performances, food, speaking events and a country poster contest! (See full article for listing of scheduled events.)
Monday, Nov. 13
2 p.m. – 3 p.m.
TBA
Talk by Austin Toloza
Come meet personal trainer and gym owner Austin Toloza. A San Jose native, Toloza will share his experience on starting his own local business.
Wednesday, Nov. 15
4:00 p.m. – 6:00 p.m.
Student Services Center
Harvest Dinner
The ASG is hosting a turkey dinner and resource fair. Come and get your harvest on with turkey, dinner rolls, mashed potatoes, salad, and pie.
Thursday, Nov. 16
12:15 p.m. – 1:30 p.m.
T415
Who We Are, Where We Are, Where We're Going: Transgender Experience Today
In honor Transgender Awareness Month, a panel of transgender individuals will discuss their varied experiences and ways that people can accept and support transgender issues in these political times. The event will end with a commemoration to acknowledge transgender people who have been murdered over the last year. Light refreshments will be served. (Read more about the event and a Q&A with SafeZone Coordinator Michelle Blair.)
1 p.m. – 3:30 p.m.
T312
Journalism Meet and Greet & Film Screening
Come visit the Times newsroom to learn more about the newspaper and how students put together this publication. "Spotlight" will also be screened and snacks will be had!
Thursday, Nov. 16 – Saturday, Nov. 18
8 p.m. – 9:30 p.m.
Campus Theater
Fall 2017 Dance Concert: Connected Through Dance
The SJCC Dance Program presents its fall 2017 student dance concert. Enjoy an evening of student-choreographed pieces that incorporate elements of jazz, modern and hip-hop. Tickets are available at the door. ($10 General admission; $5 Students, Faculty/Staff and Seniors) (Read a preview of 'Connected Through Dance' and learn more about the students who are performing and choreographing the concert.)
Monday, Nov. 20
12 noon – 1:30 p.m.
GE206
Autumn Nights Open Mic Event
The Language Arts Club presents a open mic event; come express yourself through the art of poetry, song and short stories.
Wednesday, Nov. 22
3 p.m. – 4 p.m.
SC-204
Black Student Union Potluck
Bring yourself (and food) to the Black Student Union's pre-Thanksgiving Day potluck.
Thursday, Nov. 30
5 p.m. – 7 p.m.
Art Gallery
Jagz Speaks
Express your story with raps and poems, and help others write theirs! Hot cocoa and snacks will be on hand.
Student Government and Shared Governance
Associated Student Government meetings: Wednesdays, 2 p.m. – 4 p.m. in SC-204
Academic Senate meetings: first and third Tuesdays of the month, 2:10 p.m. in SC-204
Sports
*Starred are Home Games
For more information, visit the SJCC Athletics.
Men's Basketball
11/22 Skyline – 5 p.m.*
12/1-3 San Francisco Tournament
Women's Basketball
11/10-12 Las Positas Classic Tournament
11/25 De Anza – 7 p.m.*
12/1-3 Shasta Tournament
Volleyball
11/8 Ohlone – 6:30 p.m.
11/14 De Anza – 6:30 p.m.*
Football
11/11 Yuba – 3 p.m.*
Other announcements
– Free flu vaccination: The Student Health Services Center is offering free flu vaccinations. Call 408-288-3724 to schedule an appointment. Bring a photo ID to the appointment date.