Tammy Do, Times Staff
March 13, 2018 • No Comments
Randy Vasquez is a video editor with the Bay Area News Group, with his work appearing in its publications including the San Jose Mercury News and the East Bay Times. Vasquez was taking photographs for...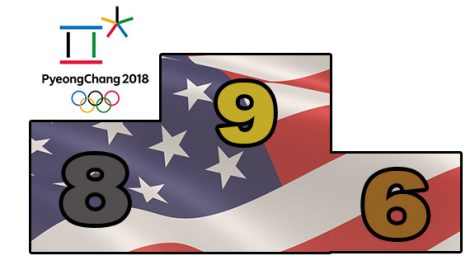 Alix Duhon, Times Staff
March 13, 2018 • No Comments
It was a large, but disappointing haul for US Olympics at the 2018 Winter Games. The USA landed fourth on the final board, winning 23 medals (8 gold, 8 silver and 6 bronze) out of an expected 37. Regardless...
March 13, 2018
Our mental health unfortunately falls last in place when it comes to prioritizing the important things. Why is that? Stigma. A feeling of disgrace associated with a particular circumstance, quality...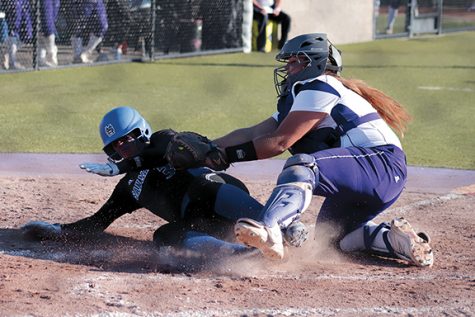 One bad inning costs Lady Jaguars
March 13, 2018
The Lady Jaguars hosted to the San Mateo Bulldogs on Tuesday, Feb. 28, looking to end San Mateo's 11 game win streak, but lost 3-1. Through the first four innings of play, the teams were scoreless...
John M. Lopez, Times Staff
March 12, 2018 • No Comments
Because of rain, Club Day was held inside the Student Center and not outside in the G.E. quad as originally planned. The event was held on Feb. 26 and...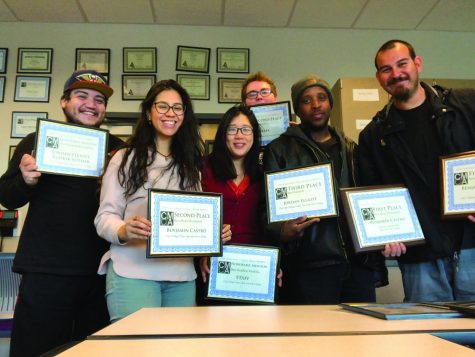 Joeanna Lopez, Times Staff
March 12, 2018
On the first day of my journalism class, I walked into room 302 and there were barely any students in a class full of computers that led to a conference room. All walls in both of the rooms were covered...

Gio Gaxiola, Times Staff
March 12, 2018
When you live in San Jose and decide to go to community college, you are left with two choices, to attend Evergreen Valley College or San Jose City College. While the schools are technically "sister...
March 12, 2018
Editorial cartoon by Alix Duhon Caption: At the front of a classroom, student does multiplication...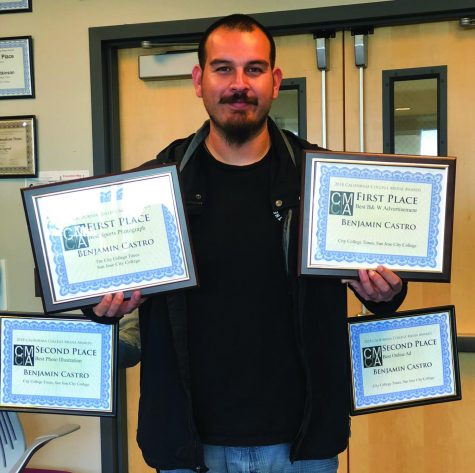 March 12, 2018 • No Comments
The Times swept up 12 awards from Long Beach at the 2018 California College Media Association Awards on Saturday, March 3. Six former and present staff members received recognition for their work for the...
Is education on its way to becoming free?
February 20, 2018
A new law that changes the educational system has optimists hoping that college will one day be free in California – just like in Europe. Gov. Jerry...
February 20, 2018
A district-wide alert was issued by SJECCD police on a hate crime discovered at Evergreen Valley College on Feb. 2, reigniting concern among students and...
Hopelessly late by worth the wait
February 20, 2018
No more "big old speaker" outside blasting neighbors or faulty and exposed wiring from 20 years ago – just a couple of the issues radio station KJCC...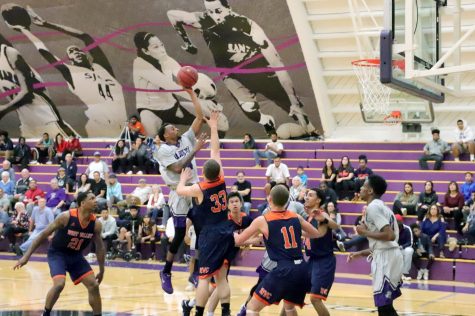 Gio Gaxiola, TImes Staff
February 20, 2018
The Jaguars men's basketball team lost to rival West Valley 62-57, at a home game on Friday, Feb. 9. The game started horribly for the Jags, who were down double digits early in the first half, partially...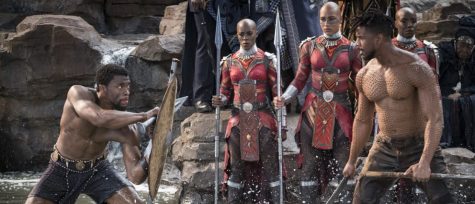 Nick Johnson, Times Staff
March 12, 2018
This review contains mild spoilers. "Black Panther" opened Feb. 16 to rave reviews and tremendous box office success. As the eighteenth film in the Marvel Cinematic Universe, this isn't terribly...