April 19, 2018 • No Comments
"Isle Of Dogs." The film is shot with stop motion figures that make it into a animated film. Directed by the ever so great Wes Anderson, "Isle Of Dogs" is a touching story about the unbreakable bond ...
Alix Duhon, Times Staff
April 19, 2018 • No Comments
As a novice in music, who still appreciates going out, and having a drink with friends while listening to live music, I was impressed by the mix of reggae, R&B, indie sounds and electronic that Ghost...
April 19, 2018
Kathy Bruga is the instructor of her own yoga stress management vinyasa (routine) which she is presently teaching here at SJCC. "I leave feeling relaxed and with less stress," Kimberly Benavides, a stude...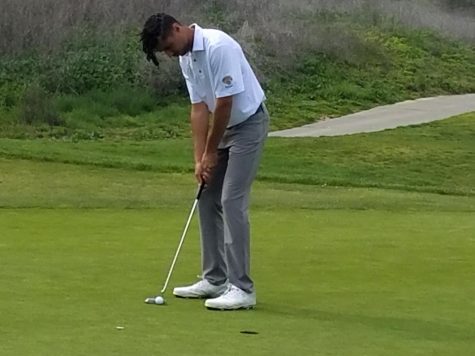 Getting in the swing of things
April 19, 2018
The SJCC golf team had a home tournament on March 19, at Coyote Creek Golf Club. Three other teams competed against SJCC, Chabot, Monterey Peninsula, and Modesto. While SJCC finished third, it did not take aw...
John M. Lopez, Times Staff
April 19, 2018 • No Comments
During a tour of the cosmetology department perspective cosmetology students from neighboring high schools were lectured on what will be expected of them as freshmen ...
April 19, 2018
Tips to quit tobacco use By Gio Gaxiola Growing up we are all told the same thing: cigarettes and tobacco in general are bad. Everyone remembers D.A.R.E and other campaigns going from school to sch...
Joeanna Lopez, Times Staff
March 13, 2018
Our mental health unfortunately falls last in place when it comes to prioritizing the important things. Why is that? Stigma. A feeling of disgrace associated with a particular circumstance, quality...
I became a journalist overnight
March 12, 2018
On the first day of my journalism class, I walked into room 302 and there were barely any students in...
April 19, 2018 • No Comments
By Nicholas Johnson Times Staff The SJCC Communication Studies Department in association with Adobe held the "Let Your Life Speak" event at the Adobe headquarters in downtown San Jose March 23. Organized by ...
Working photojournalist tells students to challenge themselves
March 13, 2018
Randy Vasquez is a video editor with the Bay Area News Group, with his work appearing in its publications including the San Jose Mercury News and the Ea...
March 12, 2018
The Times swept up 12 awards from Long Beach at the 2018 California College Media Association Awards on Saturday, March 3. Six former and present staff...
March 12, 2018
President Trump suggested the idea of arming teachers in the wake of 17 deaths in a mass shooting on Feb. 14, at Marjory Stoneman Douglas High School in...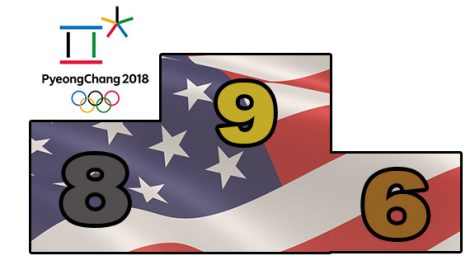 Alix Duhon, Times Staff
March 13, 2018
It was a large, but disappointing haul for US Olympics at the 2018 Winter Games. The USA landed fourth on the final board, winning 23 medals (8 gold, 8 silver and 6 bronze) out of an expected 37. Regardless...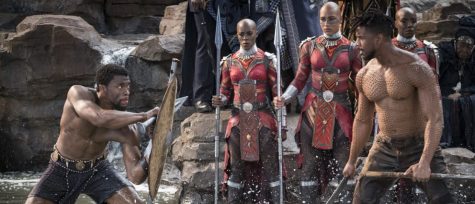 Nick Johnson, Times Staff
March 12, 2018
This review contains mild spoilers. "Black Panther" opened Feb. 16 to rave reviews and tremendous box office success. As the eighteenth film in the Marvel Cinematic Universe, this isn't terribly...