Krissy Tobey, Times Staff
April 9, 2019 • 1 Comment
Every 98 seconds, an American is sexually assaulted. 90 percent of survivors are women. 55 percent of assaults are in or near the home. 85 percent perpetrators are a known entity. 95,000...
Who's at fault for the month-long shutdown?
February 26, 2019
BY MIKIE NEGRETE TIMES STAFF In the days leading up to the longest government shutdown the United States has ever seen,...
Students review how biology and culture shape identities
February 5, 2019
BY KAYNE GALLEGOS TIMES STAFF The way you look at the world, and themselves, is made up of who you are, and who you think you...
City College Times staff win awards
December 6, 2018
Former San Jose City College Times staff members have won a few awards at the 2018 NorCal Conference of the Journalism Association of Community Colleges. Three...
Madison McNamara, Times Staff
April 9, 2019
Ever wonder why out of all the sports teams on campus, SJCC doesn't have one of the most popular sports in America: baseball? Once upon a time, the college did offer a baseball scholarship, until about...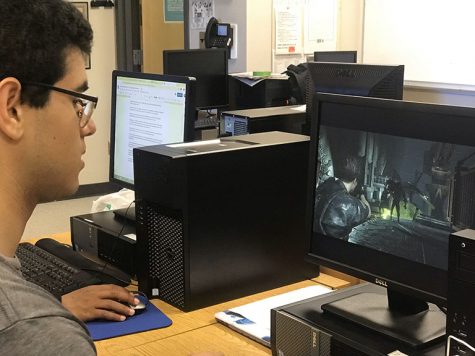 Zoe Goddard, Times Staff
May 7, 2019
When someone says, "horror game" the first thing that comes to the minds of gamers would probably be the "Resident Evil series," or the "RE: Biohazard" series as called in Japan. There are...