Melissa Maria Martinez, Times Staff
December 21, 2017 • No Comments
The San Jose Evergreen Community College District voted to approve a one-year contract with the Ann Kennedy Group — a fiscal agent the district selected to manage Measure X bond funds. During a district...
Reginald Webb, Times Staff
December 21, 2017 • No Comments
The Federal Communications Commission has voted to repeal existing laws governing net neutrality. Net neutrality referred to regulation in which the internet is defined as a public utility. FCC Chairman...
MLK hours extend far enough for SJSU students only
December 5, 2017
In the last spring semester 2017, it was brought to the attention of San Jose City's Associated student...
December 5, 2017
A burglary occurred at the SJCC Cesar Chavez Library at approximately 4 a.m. Sunday, Nov. 19. "It...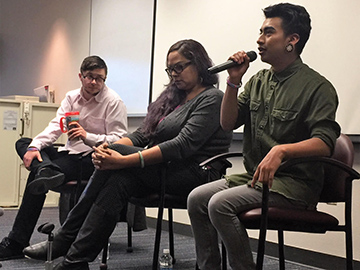 Michelle Blair, Contributor
December 7, 2017 • No Comments
Michelle Blair, coordinator of SafeZone, hosted the second annual Transgender Awareness Month event on Nov. 16. Read a Q & A with her, where she speaks about her plans for SafeZone in the future. The Transgender Awareness Event, "Who We Are, Wh...
Rudrik Suthar, Times Staff
December 7, 2017 • No Comments
Suad Nur, Political Science, 25 is natively from Eritrea, but was born and raised in Saudi Arabia. Her story and views reflect her life's interests and vision, as well as what shaped her significantly...
Climate change play swoops in and lands
December 5, 2017
For three days, eagles, frogs, astronauts and other odd creatures invaded campus in "Hot Mess: Short...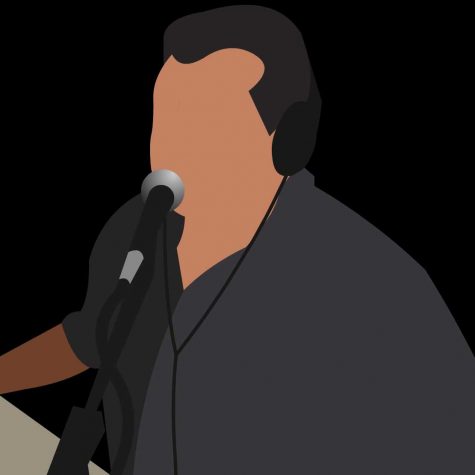 Jeff Ochoa, Contributor
November 14, 2017
I'm in need of a mechanic. How do I not get ripped off? - Megan, 25 Good question. Dealerships tend to overcharge and chain shops have been known to jerk people around. Best I can say: Go ask a fa...
December 21, 2017
Dear Editor, Something must be done about the marijuana smokers on campus. And it must be done right away. That smell. It's everywhere. I can't stand it. I'm not coming back next semester....
Saliha Nasir, Contributor
December 21, 2017
I will never know exactly who I am because the words don't exactly come to mind. Injera describes me the most; a traditional Ethiopian dish my mom made growing up. Injera is complicated to explain; just like ...
Local news deserves your attention
December 5, 2017
With digital media explicitly influencing the lives of people all over the world, young journalists can...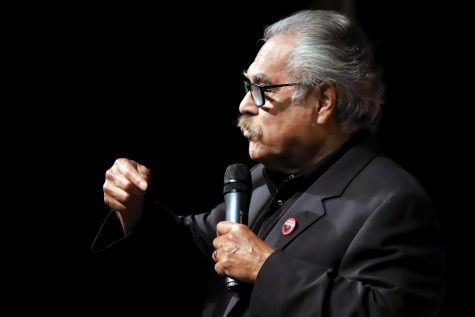 Tammy Do, Times Staff
November 7, 2017
Iconic Chicano writer-director of "La Bamba" and playwright of "Zoot Suit," Luis Valdez called on the youth of today's generation to create art as a way to stand up to injustice to a packed audience...