Laser program takes companies by storm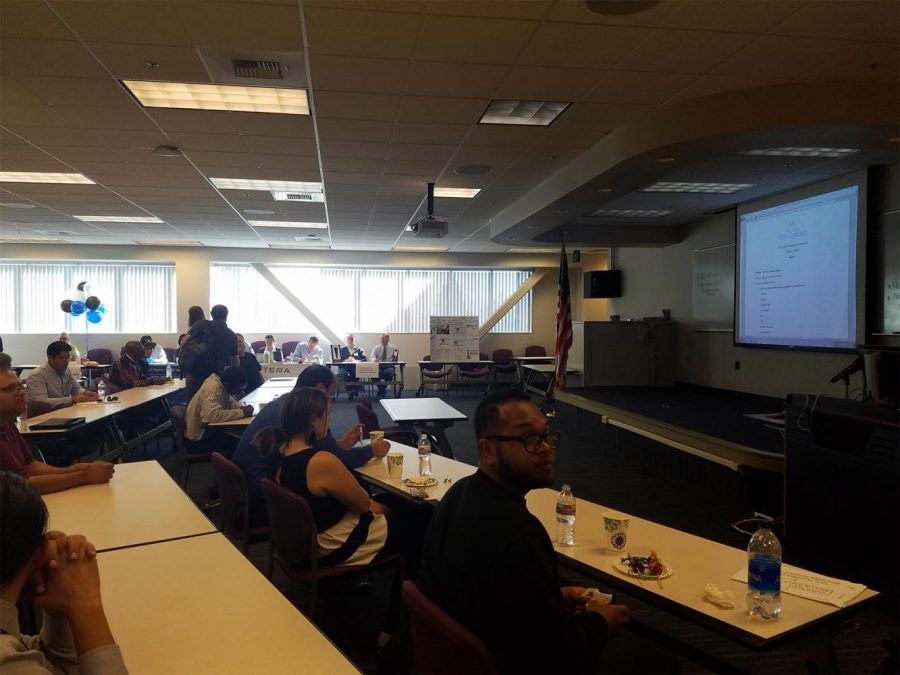 Kevin Prim, Times Staff
October 16, 2017
The San Jose City College laser technology program launched its first meet and greet on Oct. 12th to introduce the qualities, benefits and information about the program. This event featured many guest companies explaining their work, letting students experience what it's like to be involved and informed students about the industry and the benefits they can provide.
Dr. Sydney Sukuta, a laser tech professor, is pushing their first semester open entry course Laser 100 to get students prepared for an entry level technical job.
"San Jose City College is the only college in the Bay Area that offers a certificate and an associate degree in laser technology (which is a hot field) due to a huge shortage of qualified personnel," Sukuta said.
The students in the course will learn about laser fabrication, analysis, modeling, verifying the quality of parts, build laser systems, test their own systems and write down procedures for their testing and operations. The course offers material relating to certain job functions in the industry and have actual laser systems used by companies in the field.
Many companies are highly seeking students and graduates from the program, so it can give them a chance to get started in their career and is in high demand. SJCC laser tech instructors are trained and certified to meet company requirements and provide students the tools they need to succeed, educate and inspire.
Laser technology is a growing industry within the Silicon Valley and San Jose City College provides the program with the tools to prosper, grow and thrive in the industry.