Remembering the 41st President
George H.W. Bush dies at 94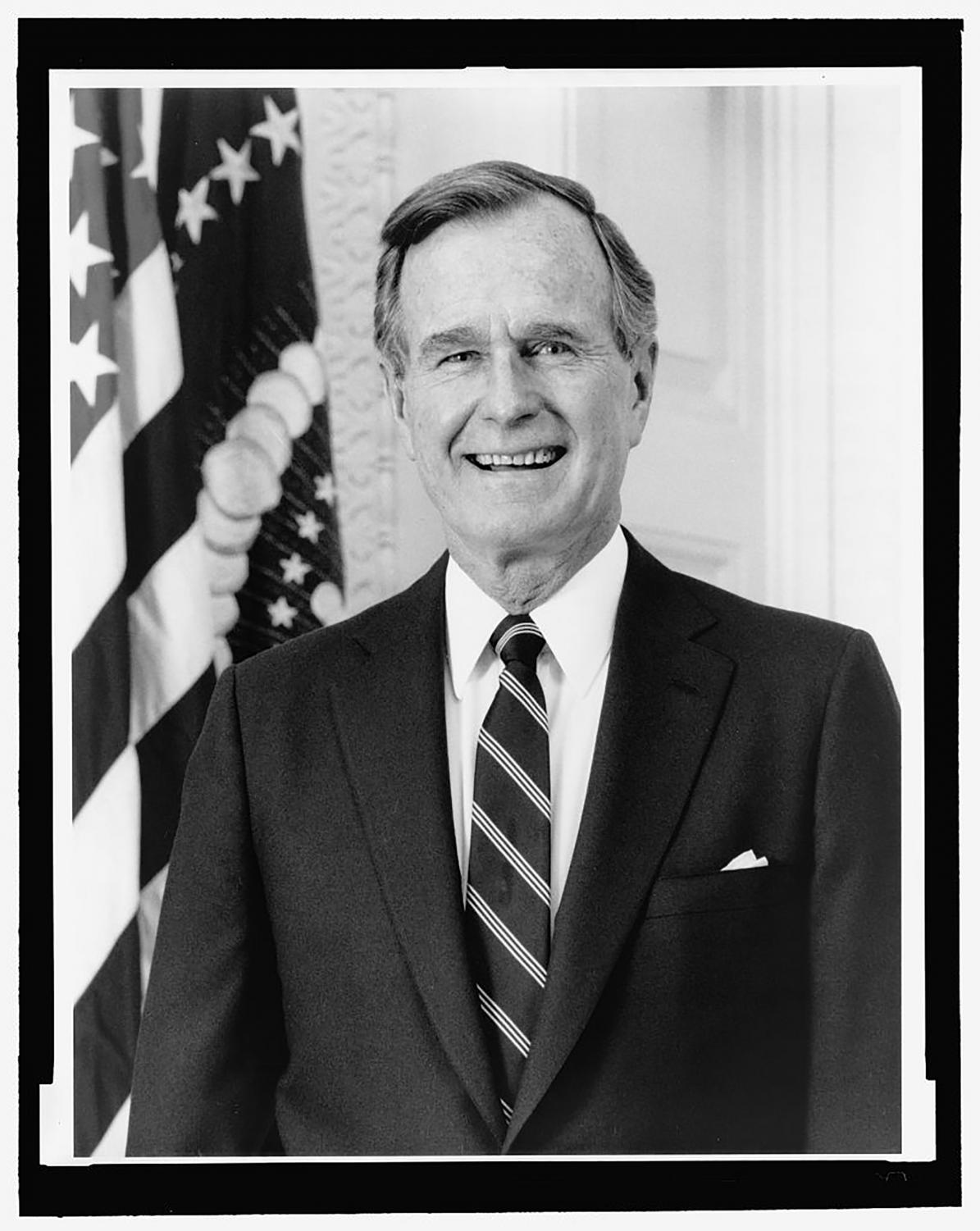 BY MIKIE NEGRETE
TIMES STAFF
On Nov. 30, 2018, the country lost an individual who epitomized public service. George Herbert Walker Bush was born on June 12, 1924 to Prescott Bush and Dorothy Walker.
Born into a family of privilege, Bush was in line to attend Yale University and begin his career not long after graduating. However, after the bombing of Pearl Harbor on Dec. 7, 1941, Bush put his education and career on hold to enlist in the U.S. Navy against the wishes of his family, and thus, he be- came a public servant for the first of many times.
Even if you were to exclude Bush's many other accolades and accomplishments, he would be remembered simply for being one of the youngest naval pilots in our nation's history.
George H.W. Bush was a man whom the public knew to serve in many different roles – from being a member of the U.S. House of Representatives (1967-1971), to being a U.S. Ambassador to the U.N. (1971-1973), to being the Chairman of the Republican National Committee (1973-1974), to being director of the C.I.A. (1976-1977), to being the 43rd vice president of the United States (1981-1989), to eventually serving in the nation's highest office as president from 1989 to 1993.
However, what a lot of the media focused on, in the wake of Bush's death was not necessarily his political career, but the dedication he had to his family, the love he had for them, and the all-around cordial human being the former president was.
We live in a time where politicians tend to be so toxic to their opponents more often than not.
Something that all public servant can learn from Bush is how to be cordial to your adversaries, regardless of political leaning.
If more politicians carried themselves the way Bush did, we would have better public role models to point our children to, and a sense of order would be restored to this chaotic political world that we live in today.
"I do not mistrust the future; I do not fear what is ahead. For our problems are large, but our heart is larger." George H.W. Bush, during his presidential inauguration, 1989