Bay area sports report
Growing up and still living in a household where the only things that are more important than sports are God, family and education, we would often call this time of the year, "the most wonderful time of the year", not December; this is so because this is the time of the year when all the sports begin to overlap. Major League Baseball's regular season is coming to an end and teams who have not yet clinched a playoff berth are fighting for one if they have not already been mathematically eliminated from postseason contention.
Locally, the Giants have had a dreadful season for the second year in a row now, and general manager Brian Sabean and manager Bruce Bochy will be looking to shake things up this offseason and get the Giants back on track. The other side of the Bay has experienced better fortunes, as the A's chances of clinching a playoff spot seem to increase as the days go by. Nobody saw the green and gold coming this year, and what a great Cinderella story it would be for the team that consistently possesses the lowest payroll in all of Major League Baseball to not only get into the postseason, but potentially make a deep postseason run, dare I say, a World Series run. In addition to all the excitement surrounding baseball at the moment, the NFL is back underway, and as in baseball, there are two very different stories to tell when it comes to the two different sides of the Bay. A lot of optimism surrounds the 49ers this year as second year head coach Kyle Shanahan leads a revamped Niners squad onto the field.
49ers Faithful hope that Quarterback Jimmy Garoppolo can continue to have the success he found at the end of last year, when after being traded from the Patriots to the 49ers, Garoppolo lead the Niners on a five-game tear, a campaign that included putting up 44 points against an NFL Top three defense last year in the Jacksonville Jaguars. As for the Raiders, Oakland has definitely seen brighter days to say the least. After having fans ecstatic for the return of former head coach and most recently long-time analyst Jon Gruden, many football pundits now are questioning Gruden's ability to coach and lead the team and his ability to make football decisions for the team, as the team has struggled to start the year after trading away the player many considered to be the face and future of the franchise, Khalil Mack.
When it comes to both professional baseball and football, it is a different story to tell for both sides of the Bay.
About the Contributor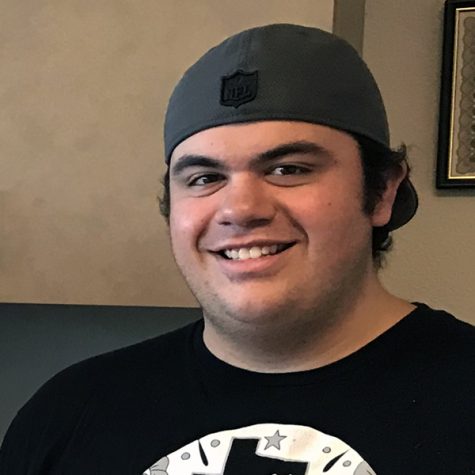 Michael Negrete, Reporter
This is my fourth and final semester working as a staff member for the City College Times. I entered the program as a journalism major and have since changed...