Streep and Hands, a perfect match in 'The Post'
New Spielberg film celebrates journalistic integrity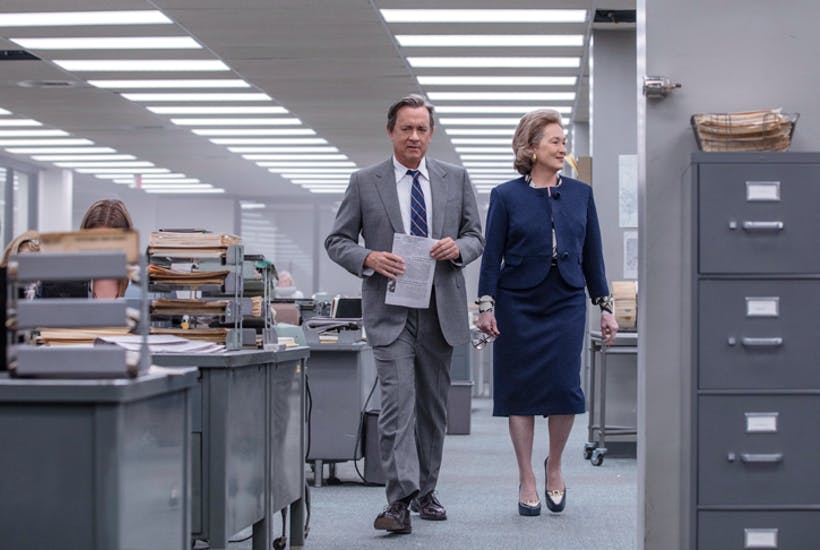 Gio Gaxiola, Times Staff
February 20, 2018
Steven Spielberg's new film "The Post" is a good film that highlights how when journalists rise to the occasion when the truth is under attack. Meryl Streep, Tom Hanks, Sarah Paulson and Bob Odenkirk are just a handful of the actors in this star-studded lineup.
The main protagonist for the movie is Katharine Graham (Streep) who is the first female publisher for a major American newspaper, The Washington Post. Her family bought the rights to the paper in 1934. She took over as publisher years later and started to break more and more interesting stories.
Her editor Ben Bradlee (Hanks) is hotheaded and sometimes doesn't see eye-to-eye with Graham and the two would argue. That is until they come across uncovered government secrets that had spanned across four presidencies.
To make matters worse, The Washington Post's biggest rival The New York Times had also gotten hold of the information. However, the information is highly classified government secrets.
The government will do everything in its power to keep the information hidden, including taking The Washington Post to court.
Graham is in a situation where every journalist doesn't want to be: Either tell the truth and end up in prison, or do not say anything and the truth will never get uncovered. It is a race against time and legal battles.
I am not a really big movie watcher. However, "The Post" is a wonderful film. It highlights how journalism was under attack, just like how it is today. The actors play their roles really well. Streep is great as expected, while Hanks still proves why he is still one of Hollywood's best actors.
The only problem I have with the movie is the run time. At one hour and 56 minutes, it felt a little too long, with some extra unnecessary scenes during the film.
There seemed to be a lot of pauses in the actors as well. It seemed just to be filler for the movie.
"The Post" is highlighting one of the biggest stories in journalism history. I would recommend this film to everyone especially journalism majors.