The Day of the Dead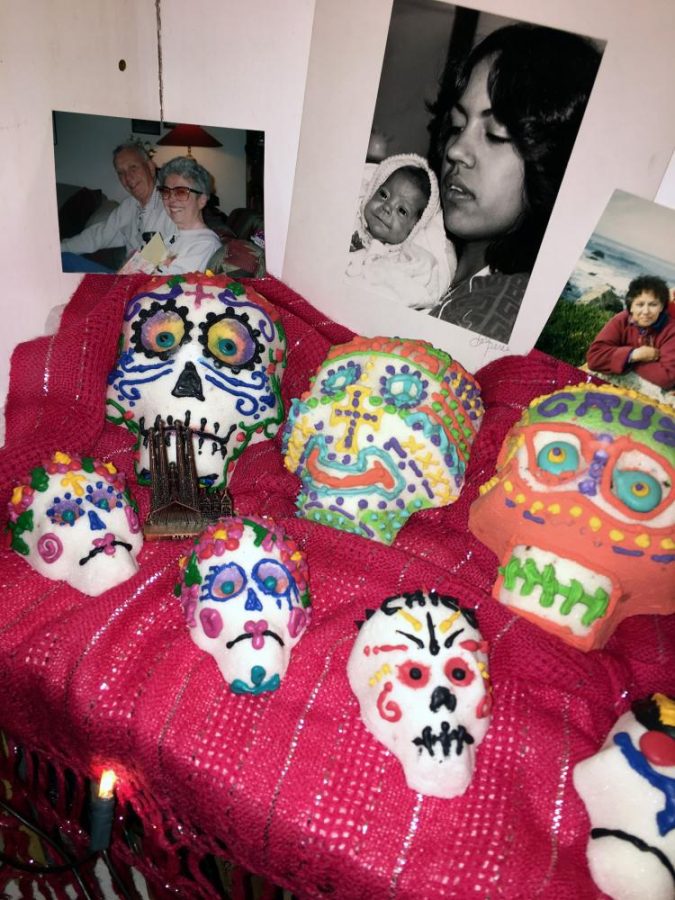 Tammy Do, Times Staff
October 17, 2017
Skulls and skeletons are appearing on campus, as students and staff at San Jose City College ramp up to celebrate Dia de los Muertos.
Dia de los Muertos, or the Day of the Dead, is a holiday that originated in Mexico and celebrated throughout Latin America in which the living remember the dead.
"It's a way to commemorate our ancestors. In Western culture, we are taught to fear death, to see death as a bad thing," said business administration student Jorge Casas. "In Chicano and indigenous culture, we honor the dead."
Typically celebrated over the three days beginning Oct. 31 and ending Nov. 2, the Western Christian days of Allhallowtide, the holidays comes from the mixing of pre-Columbian tradition and Spanish Catholicism.
"It might sound a little morbid at first," student Rosa Ruiz Mena said. "In Mexico, especially when we go back … death wasn't seen as a negative thing. It was just a part of life."
Families create little altars at home or gravesites where they lay out sugar skulls, marigolds, little offerings of food and drink, and other mementos of loved ones who have passed.
"It's the day in which the dead visit the living," Ruiz Mena said. "You place a little offering. For example, if (the person) loved music, people will usually place CDs, or music sheets, or even sometimes little instruments."
Skeletons, or "calacas," are another decorative motif often seen around Dia de los Muertos, often with very specific meaning. For example, La Catrina is a skeleton woman who is usually depicted in a extravagant dress and a big hat with marigolds.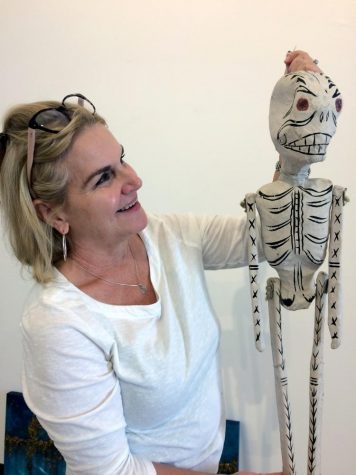 "(La Catrina) represents the lively spirit of those who have died," Ruiz Mena said. "She's just a normal mortal woman who is now a skeleton and everytime Day of the Dead comes by, she comes out and parties."
Although her distance away from her relatives makes celebrating Day of the Dead difficult, Ruiz Mena still finds the holiday meaningful:
"It reminds me of my heritage, my culture … It's one of the very few holidays that hasn't been overly capitalized."
There will be events throughout San Jose to mark Dia de los Muertos, including a festival on Oct. 21 in St. James Park and a free museum day at San Jose Museum of Art on Oct. 29. More dedicated celebrates can join La Ultima Parada, a two day event that features an art walk through Alum Rock and festivities at the Mexican Heritage Plaza on Oct. 28 and 29.
On campus, the Art Gallery will put on a student exhibition inspired by Day of the Dead, and MEChA plans to set up an altar to honor the dead as they have in previous years.