SJCC celebrates Int'l Education Week
Ann Elizaga
December 8, 2014
Students were given a chance to learn different cultures and languages
[media-credit id=1 align="aligncenter" width="567″]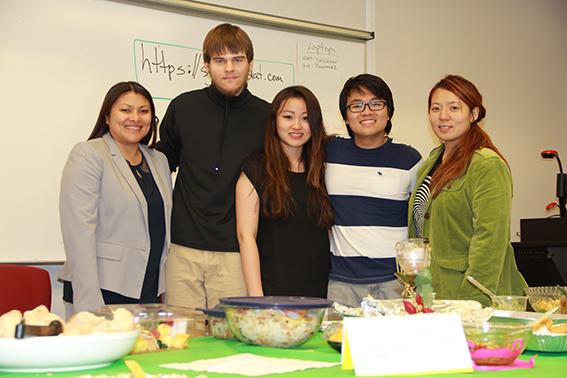 [/media-credit]
[media-credit id=1 align="alignleft" width="400″]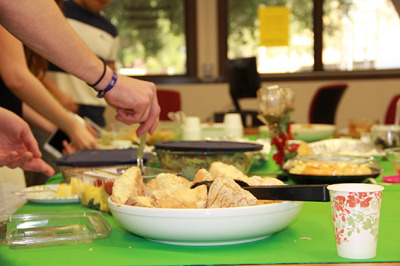 [/media-credit]
[media-credit id=1 align="alignleft" width="400″]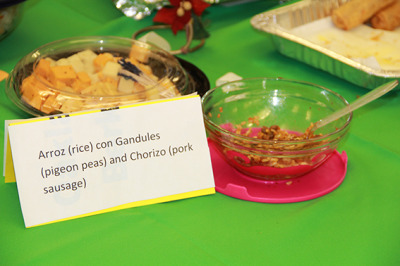 [/media-credit]
San Jose City College hosted its third annual International Education Week on Nov. 17- 20.
"The International Student Program worked collaboratively with other groups on campus," one of the primary coordinators of the event, Doriann Tran, the international counselor/coordinator wrote in an email. "The event was to promote international education and exchange."
Many SJCC students were involved in the event.
"International students as well as other students played instrumental roles in this event, giving them plenty of opportunities to showcase their culture to other students," Tran wrote.
At the Express Language Survival Session, one of the three SJCC international speakers spoke about their culture.
"I taught Creole, a language from Sierra Leone," said Sia Saquee, a justice administration student.
One of the SJCC professors taught about a dish from a Japanese culture.
"I participated in the event with Masako Kawamura, an ESL student from Japan, to teach people how to make a rice ball, which is called Onigiri or Musubi in Japanese," Leslie Takei, an ESL instructor wrote in an email. "Hopefully by learning how to make a rice ball, students will get a little taste (literally) of Japanese culture and spark an interest in international education and taking language or ethnic studies classes to learn more."
Students were given a chance to learn about different cultures around the world.
"Our SJCC students," Tran wrote, "are given the opportunities to learn about study abroad and different cultures, which include language and food."