Enchiladas and homemade sauce
Petra Aragon
October 28, 2014
Hang on for a minute...we're trying to find some more stories you might like.
[media-credit id=1 align="alignleft" width="550″]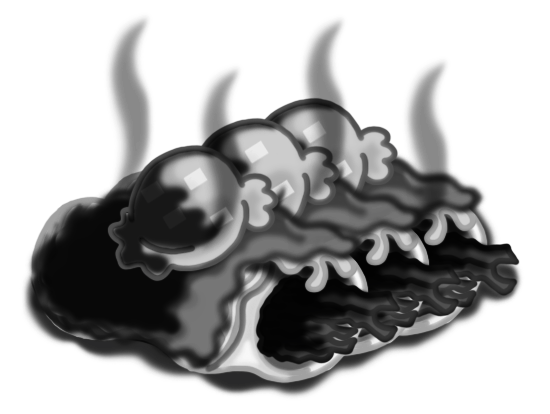 [/media-credit]
Recipe courtesy of Yaya Duran, San Jose, Calif.
2 pounds boneless chicken (can substitute with preferred meat or meatless)
Corn tortillas
Shredded (Monterey Jack or Cheddar, preference)
¼ cup vegetable oil
¼ cup All-purpose flour
20 oz. can tomatoes crushed
2 tablespoon chili powder
1 ½ teaspoon dried oregano
1 teaspoon cumin
1 teaspoon garlic powder
1 teaspoon onion powder
1 tablespoon brown sugar (packed)
Salt & black pepper (to taste)
(Optional dressings) Chopped Lettuce, tomatoes, sour cream
Boil chicken in large pot, medium heat
In separate saucepan, heat vegetable oil, medium-high heat. Whisk All-purpose flour, into a creamy gravy texture, do not let ingredients dry out; remove from heat to prevent thickening so there are no lumps. (1 minute)
Stir into pan crushed tomatoes, chili powder, dried oregano, cumin, garlic powder, onion powder and brown sugar, plus 1 cup of water (May substitute water with chicken, beef or vegetable broth, preference)
Stir Salt and Black Pepper into pan, season to taste. Bring to a boil, constantly whisking so it won't burn
Reduce heat, simmer until lightly thickened (7-10 minutes)
In small frying pan, medium-low heat; lightly fry corn tortillas in oil (10-15 tortillas) set aside
Dip the fried tortillas, individually, into sauce. Roll chicken (choice of meat), shredded cheese into tortilla, and place rolled enchilada in baking pan, with rolled end facing downward in pan.
Repeat step 8 until pan is filled, sprinkle shredded cheese onto enchiladas as a top layer
Heat oven to 300-325 degrees, place pan into oven until cheese is melted (10-15 minutes)
Serve with desired toppings; chopped lettuce, tomato and sour cream; may be served with Spanish rice and beans.

Print