Understanding the perks of financial aid
Those who apply for financial aid before June of 2023 may qualify for free tuition at SJCC
The City College Times interviewed 10 students from SJCC on the financial aid process in the Student Center on-campus. The result was that eight out of 10 students who applied for the FAFSA program were approved. One student did not receive an answer on their application status, despite waiting since August for an update. One student was denied FAFSA because she is an international student and does not qualify.
Wait time for those 10 students can be anywhere from two weeks to a month, but in some cases it can take up to eight months to process.
Why Financial Aid?
Are you thinking of applying to San Jose City College but having second thoughts whether or not it's a worthy investment? SJCC has financial aid programs to help students finance their education while they work towards their degree. In this article, the Times will be covering the most important financial aid programs available at SJCC along with the eligibility requirements for different types of students.
What is Financial Aid?
Free Application for Federal Aid Student, or FAFSA for short, is a federally funded program that disburses money to qualified students in order to assist them in paying for their education. It can come in various forms like scholarships, grants, loans and work-study programs. The most common type of grant is the Federal Pell Grant, which is awarded based on the students' financial need and does not need to be repaid. Students can also take Federal Work-Study programs as part-time jobs on campus to help pay for their educational expenses.
FAFSA Eligibility
"There's a lot of qualifications. In general, they mostly look for income and how many units they are taking," said Patricia Romero, Financial Aid Administrator. Applicants with a resident status, green card holders, or long time citizens of the United States all qualify for FAFSA.
To be eligible for FAFSA, applicants must be a certified U.S resident, have chosen a major prior to applying and have an income that is no more $6,549 per year. Also, the number of credits a student is enrolled in also affects how much money that they would receive. This is also the case for student income, student grants will be reduced according to their income.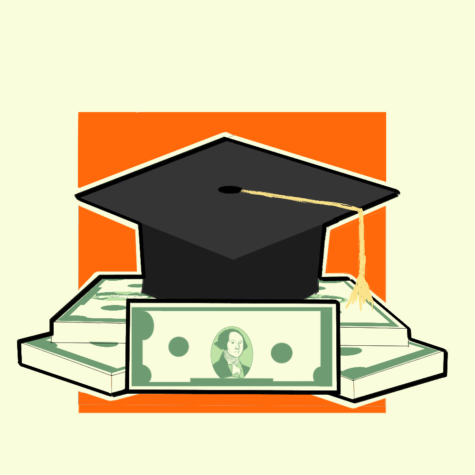 How Students Can Benefits from FAFSA
The current credit requirement to be a full-time student is 12 units or more. This is important to keep in mind because in order to gain the maximum amount of federal aid money, students must be enrolled in at least 12 units. Furthermore, fee waivers are usually applied on top of federal aid so things like classes, textbooks, parking space and the application fee for students are all covered.
What About International Students?
International students do not qualify for any type of financial aid from the government.
According to Dorian Tran, an International Program Counselor and Coordinator at San Jose City College, "Usually, the majority of international students are on F-1 visas, they have to be self-funded to be able to come to the U.S to study… Sometimes some schools offer some type of scholarship, but it's not very much."
This is not to say that international students are excluded from receiving aid altogether. Foreign students are still eligible for both privately and publicly funded scholarships, but it won't be as easy since the application is usually manual and can often be hard to find. Luckily, a list of available scholarships can be found on SJCC's official website under the scholarship section.
How and Where Can I Apply?
Students can start the application process by going to FAFSA's official website and filling out the form. They can also seek out representatives at the financial aid office in the Student Center for more information.
Deadlines to apply are usually around six months to a year prior to the start of the next school year, but it is recommended to apply for FAFSA as soon as possible. Students also need to renew their FAFSA form each year if they wish to keep it.
Key Takeaways
Overall, financial aid is crucial in assisting students in reaching their academic goals. By providing financial aid to cover things like tuition, textbooks and living costs, this will help make education more accessible for students.
In addition, they also help minimize the financial burden and allow students to focus on school without having to worry about how they will pay for their education.
Donate to City College Times
Your donation will support the student journalists of San Jose City College. Your contribution will allow us to purchase equipment and cover our annual website hosting costs.