Rapper Denace starts "Denace Reacts"
Denace invites fans to input on reaction videos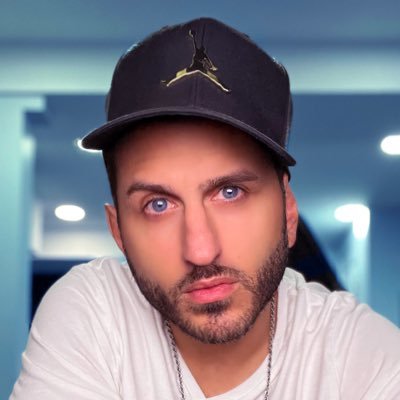 Eminem's Twitter page said that whoever made the song "Die Already" really sounded like him, and some said they believed that the Tweet came from Eminem's manager.
"Wow whoever made "Die Already" really does sound like me. But it ain't," tweeted Eminem at 2:38 p.m. on Aug. 3 in 2009. Eminem is also known as Marshall Mathers.
The song Eminem was referencing was created by rapper Denace, also known as "Nasty Criminal". Dennis Maniatakis, born May 1, 1985 and known professionally as Denace, is an unsigned American musical artist originally from Athens, Greece, according to a profile on Denace by Last.fm. Additionally, he made an appearance on national Greek television with "Tired of Being Broke" in 2007, according to an online blog profile. Many listeners have also mistaken Denace for rapper Eminem, as stated by multiple entertainment blogs.
Eminem's tweet about "Die Already" reached over 1,000 retweets and likes. Readers can take a deep dive into the comments, and they'll see clearly that fans knew Eminem was referencing Denace. In the many comments, Eminem's tweet received a mixture of negative and positive feedback.
The negative commentators were very critical, judgemental and unfavorable towards the exchange. However, most of the commentators on Eminem's tweet embraced Denace's material and shared notes of respect and props to the artist.
Wow whoever made "Die Already" really does sound like me. But it ain't.

— Marshall Mathers (@Eminem) August 3, 2009
However, Denace did not reply to Eminem right away. Denace finally replied with a tweet on Sept. 5, 2015 stating that, "I made that song a long time ago."  It took Denace six years, one month and three days to reply to Eminem's statement on the "Die Already" song.
@Eminem I made that song a long time ago.

— Denace (@Realdenace) September 6, 2015
"I don't know if I'm dropping a reaction video today. Should I continue doing this or let it be? I would like to know my fans [sic] input. I wanna be more present and not lose the interaction that always had before with fans. Thanks!" said Denace in an October YouTube community post.
Denace had released The Gift and the Curse Lp in 2013, New Beginnings in 2014 and Dead End Ep in 2015 on YouTube Music, and on most public platforms. Denace maintains an active YouTube presence under the names Denace and Denace TV, which consist of Denace's music, music videos and live performances. In addition, about five months ago, Denace informed his YouTube community to subscribe to his own reaction page, Denace Reacts.
Denace has over 50,000 followers on Instagram, over 50 million views across YouTube, over 70,000 listeners on Spotify, over 10,000 followers on Facebook and has been on the Top 20 on iTunes and Google Play charts. Listeners that search for Denace also search for rapper Buckshot, Australian rapper KidCrusher and last but not least – Marshall Bruce Mathers III, known more widely as Eminem.
Donate to City College Times
Your donation will support the student journalists of San Jose City College. Your contribution will allow us to purchase equipment and cover our annual website hosting costs.