SJCC club spotlight: robots and technology
Club partakes in Robot Olympics and Makerspace.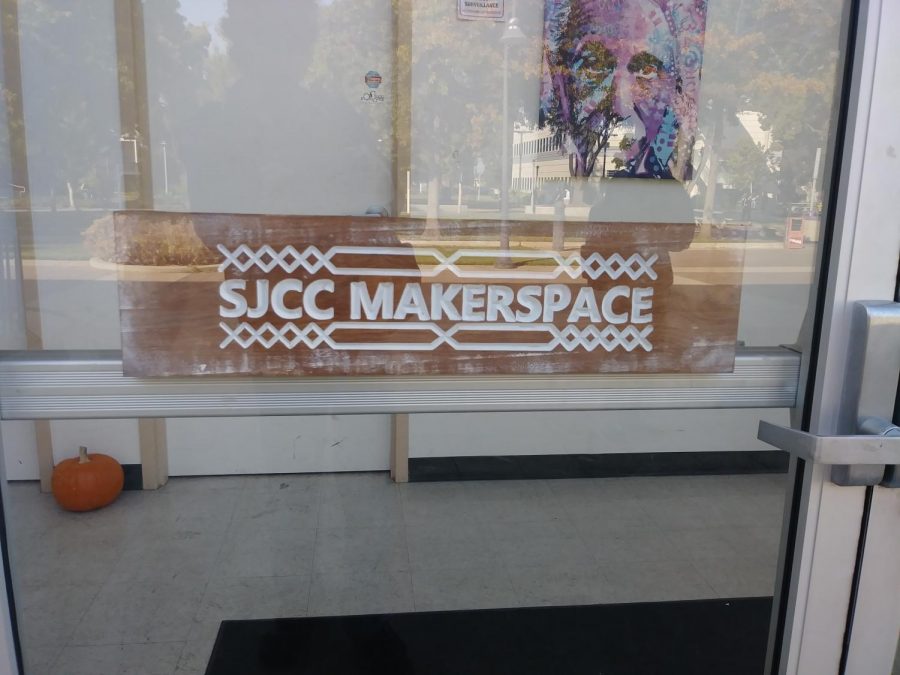 Kayne Gallegos, Times Staff
November 6, 2018
As part of the makerspace program, Joseph Heady said he hopes the college can be a model for other colleges to look up to.
The club is there to allow students to develop and experiment with robotic equipment. Some members go far into the field sharpening mechanical and coding skills.
"We've had one of our previous vice presidents got a job working at Kawasaki robotics.
She was the only person in her department without an engineering degree," said Heady, Club president.
But helping students on campus is not the only goal of the club. The Club is currently gearing up to participate in the Robot Olympics. The competition is an international where individual bots. They do various tasks like a balancing act or finding ribbons. The club enters the competition yearly with their robots. The club has ample equipment to compete.
The club was founded in 2015, slowly building resources working with the staff and administration at the college. Starting with a couple of broken printers and Arduino boards, the club has grown and now has room 307 in the 300's wing.
The club has around 6 rooms. The main lab has numerous workstations, filled with things to play around with.
"We have Electronics work stations several training drones a drone program to fly autonomously. There's lots of electronics components Motors and white Arduino Arduino and Raspberry Pi," Heady said.
Raspberry Pies are small computers often used in simple engineering projects to teach robotics. The club is not all work, though, as a comfy couch sits along the wall as a "Human recharge station."
A sub room in the club, the Rapid Prototyping Lab has 3D printers, but a majority of the equipment came from the free section of craigslist. Not that they didn't get help from the college.
"The College of course has been very generous in providing us with this space. And as well as funding for our laptop workstations that are very powerful professional grade workstations," Heady said.
The Robotics and Automation Club is also part of the Makerspace Movement, and Heady said he wishes to be a model for other campuses looking to join as well.
"We need to run really well and then we'll be able to kind of copy paste it in a way to other campuses …it'll be really easy for someone to start up a Makerspace." Heady said.
The Makerspace program is just a group of people that encourages people to try out robotics. The club wants people to just go out there and make things through trial and error.
The system helps with equipment and learning resources for robotics and engineering.
The club is not only useful for learning, but gives practical job skills as well. Amanda Ross is a club member. A former film major, the club led her to pursue another degree in medical engineering.
The club is open to all members of the campus, and is not as hard to learn as one might think.
Ross said, "Anybody from any Walk of Life can… learn and you can grow in this field."