I became a journalist overnight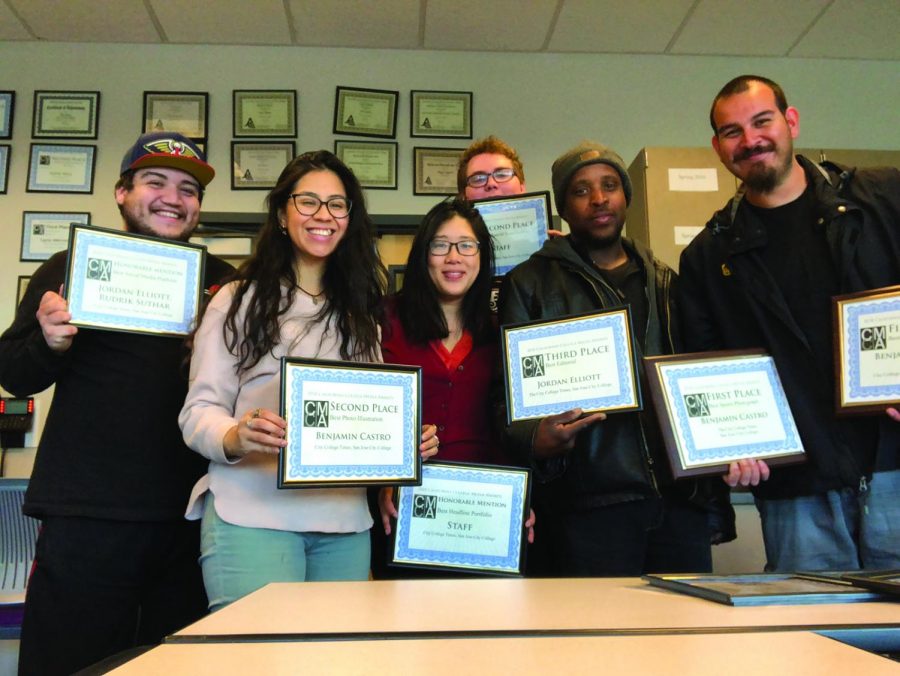 On the first day of my journalism class, I walked into room 302 and there were barely any students in a class full of computers that led to a conference room. All walls in both of the rooms were covered in award certificates and plaques. A whole award-winning print and online newsroom.
I came to the class expecting to get an add slip to learn about Media Production. I figured we would learn how to generate content for online websites, maybe learn about apps and media ethics.
I had no idea I was also going to actually produce the newspaper. But I instantly liked the idea.
Instead of a traditional classroom structure, I would instead seek stories, schedule interviews and work more collaboratively with classmates than ever. Not only is this so different than any class I have ever taken; this is easily the most engaged and interested I have ever been in any class.
To physically hold a finished piece of work you were a part of made for people that probably don't even care or know that it is made entirely for them feels amazing. Seeing my name in print for the first time took me out! 10/10 would recommend.
I really like that I am the composer of something; I don't sing or play, but I can put sentences together.
Being that it is a school newspaper, we are encouraged to cover stories that would be of interest and benefit to the students, our audience.
And to be entirely honest, it feels as though we don't have a very captivated audience.
We're holding out hope that our newspaper will catch some of the success and popularity vinyls have had in recent years and that we win over and capture readers' attention. These traditional methods of music and news are supporting the arts, too, you know!
It is no phenomena or trend that students have plenty to say and that our voices are as valuable as they are important since nearly ever.
Our adviser Farideh Dada guides us and is available for advice, but does not determine the subject or content of articles. She does not censor our work, nor is it approved by her. This is truly our platform.
The class has already shown me that a press pass is a laminated piece of privilege. Both are just as great as I always imagined, press pass and privilege. Journalism 32 has also made me aware to the everyday happenings/opportunities/activities we let pass us by not because we don't necessarily want to participate or care but simply because there is not enough "coverage."
News coverage, reporting, and the ways they are consumed are evolving. I joined the class to evolve along with them and as somebody who has struggled with declaring and sticking to a major, I was happy to learn Journalism AA-T has been approved by the state for Spring 2018. (POP OUT TO LEARN MORE)
We have a responsibility to get you all the news you want, the news you deserve, and the news that matters most for the betterment of the campus and the community.
All we ask is for your readership support, a little of your time every now and then when we're out in the field, answer a few of our questions, let us snap a profile photo of you; don't be afraid to connect! Send in your letters, write to us on Facebook, tip us off on newsworthy stories! Be heard. Get featured.
It's our time.