Coach Carr wins 900!
Longtime men's basketball coach is honored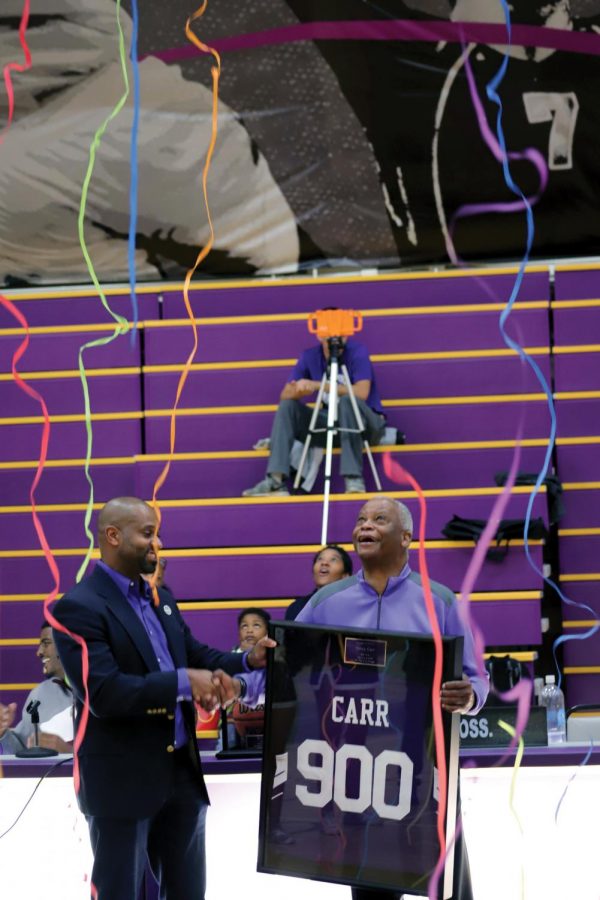 John M. Lopez, Times Staff
February 20, 2018
San Jose City College men's basketball coach Percy Carr has done it. He has set the bar at 901 career wins and it only took him just over 44 years to accomplish it.
"I enjoyed every minute of it" Carr said.
Carr bypassed his benchmark 900th win in an away game against De Anza College.
"The team was able to come from behind to clinch the win by a small margin of 3 to 4 points," Associated Student Government Vice President of Finance Jammaar Hall said.
Carr is and has been the winningest coach in the state of California for some time now. No other coach in California even comes close to his career record of 901 wins; the 900th of which came during an away game against Hartnell College, which was held on Friday, February 2, 2018.
"We defeated Hartnell College by a close score of 72 to 63," Lionell Wiggins, a SJCC football player who follows the basketball team here at SJCC, said.
On Friday Feb. 9, Carr was honored here on campus for his 44 plus years of dedicated service to the basketball program here at SJCC with a commemorative jersey with "900" printed on it and the game ball.
The ceremony was held at 6 PM in the Gymnasium, followed by the team's last home game of the 2018 season against West Valley College.
On February 13, at the college district office coach Carr was again honored, this time with a plaque.