Jaguars basketball team update
MELISSA MARIA MARTINEZ, TIMES STAFF
November 22, 2016
Filed under Sports
Hang on for a minute...we're trying to find some more stories you might like.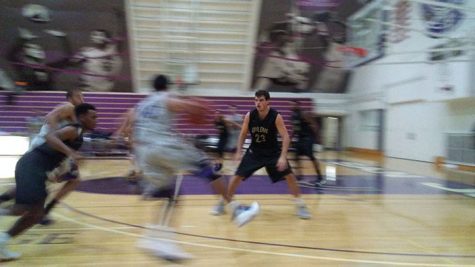 The Jaguars scored big in the season-opener against Porterville
winning 94-66 on Thursday, Nov. 3, in the Tip off Tournament at
SJCC. The next day the Jaguars went up against Foothill. During the
first half the Jags were ahead by 17, lost their lead fast in the second
half but managed to score seconds before the buzzer for the win 76-
75. On the final day of the tournament Jaguars suffered their first
defeat of the season against Ohlone 76-57.
At the Jocelyn Mancebo Basketball Tournament on Friday, Nov.
4, the Lady Jaguars were narrowly defeated by American River
College 57-65 and again Saturday, Nov. 5, by Feather River College
in Stockton 98-90.

Print