No transfers to SJSU for spring 2013
San Jose State University plans to freeze enrollment for the spring 2013 semester because of a drastic reduction in state funding.
"State support for California State Universities has plummeted. We are talking about a $750 million cut in one year with the potential for $250 more in trigger cuts later this year," said SJSU media relations director Pat Lopes Harris.
Harris said new admission guidelines for spring 2013 will affect local high school students and community college transfer students who once relied on local enrollment priority.
All students are now required to state a first- and second-major choices. Students not accepted into their preferred majors may be accepted as undeclared majors instead.
"Where SJSU was able to admit all CSU applicants in the past, now we are only going to admit some in the future," Harris said.
Harris said the school is moving from a local area guarantee to a local area preference; but the threshold for admission is higher for locals than in the past, and the criteria for acceptance will be harder.
"In the short term, most local students who are attempting to transfer to SJSU will be admitted as it was in the past," Harris said. "Over the long term, it will be more difficult. Grades and test scores will matter more than ever.For transfers, grade-point average matters more."
Tuan Ngo, Director/General Counselor of the Career/Transfer Center, said students must be prepared for impaction at state colleges and take a proactive approach to transferring.
"I always recommend students consider several school options and apply to at least three schools to cover all bases," Ngo said.
Ngo said it is also necessary to meet with a counselor to understand what individual major requirements are at prospective schools in order to increase the chances of being accepted.
"See us (counselors) when you have 15 to 30 units, no later than the second semester you are here, to develop an educational/transfer plan" Ngo said.
Academic Advising Specialist Carol Vasquez said that students have to be strategic and seek out other options.
"Students must find out what other programs there are," Vasquez said. "We have to look at what other opportunities await them besides SJSU."
One way the Transfer Center is being proactive on students' behalf is by introducing them to other campuses.
"We're doing bus tours to let students see other schools, like Davis, San Francisco State, University of California at Santa Cruz and Berkeley," Vasquez said. "We are trying to help our students look beyond our backdoor."
According to the SJSU website, SJSU President Mohammad Qayoumi blamed state officials for the dire climate for freshman college students and transfers.
"This situation is caused by the failure of our elected officials in Sacramento to adequately fund the CSU in general and SJSU in particular," Qayoumi said. "We Californians have failed to make the hard but important decisions to invest in the future of our youth."
The next Transfer Center bus tour is Friday, April 27. Contact the Transfer Center in room SC-216 for more information.
About the Writer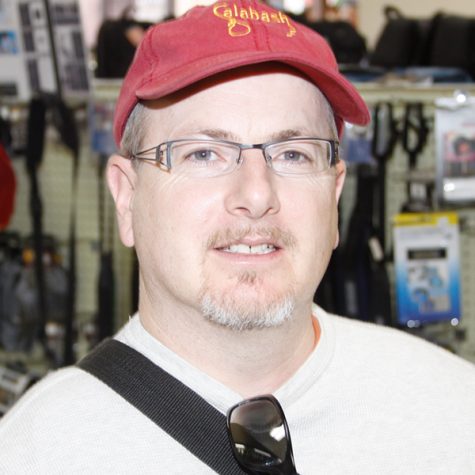 Steve Hill, Copy Editor
Hi, I'm Steve Hill. I have a B.S. in Ecology and Evolutionary Biology from UCSC, and I would like to do graduate work in photojournalism. My interests...