How to make your favorite Starbucks drinks at home
Become a barista and save money
With coronavirus cases escalating, Starbucks has made the decision to close its in-store cafes. In order to protect yourself and Starbucks workers, here are five popular Starbucks drinks that you can make in your own home.
Pink drink
Start to finish: 10 minutes
Servings: 1
1 cup of Tazo Iced Passion herbal tea (concentrate, not tea bags)
1 packet of Starbucks VIA Instant Refresher
16 ounces of water
2 cups of coconut milk (Almond milk, regular milk or soy milk can be substituted for coconut milk.)
Sliced strawberries (fresh or frozen)
Agave nectar (optional)
Fill a 16-ounce cup halfway with ice and set aside. Rinse and slice 5 strawberries in half.
Fill a large measuring cup with 16 ounces of cold water and add 1 packet of Instant Refresher. Stir water and refresher to combine. Then add 1 cup of Tazo Iced Passion tea concentrate and mix. The color of the mixture should be pink when mixed.
Pour ¼ of the tea mixture into the 16 ounce cup filled with ice then add sliced strawberries. Top off your mixture with coconut milk (or prefered milk) and stir to combine.
Iced white chocolate mocha
Start to finish: 5 minutes
Servings: 1
2 tablespoons of white chocolate sauce
2 tablespoons of white chocolate syrup
2 shots of espresso, chilled (or preferred coffee)
1 cup of milk
Ice
Whipped cream
In a tall glass, add the white chocolate sauce and syrup. Then add 2 shots of espresso and 1 cup of milk. Stir to combine. Fill the glass with ice and top with whipped cream.
Passion tea lemonade
Start to finish: 1 hour and 30 minutes
Servings: 1
2 Tazo Passion tea bags
16 ounces of water
4 ounces of Lemonade
⅛ teaspoon of vanilla
In a pot, bring water to boil. Once boiling, transfer hot water into a glass pitcher. Add the tea bags, vanilla and preferred amount of sugar to the hot water.
Wait 15 minutes then remove tea bags from water and refrigerate tea for at least one hour. Once cold, add 8 ounces of tea into a tall glass and add 2 ounces of lemonade. Mix well and add ice if needed.
Vanilla iced chai latte
Start to finish: 10 minutes
Servings: 1
2 chai tea bag
1 cup of water
2 tablespoons of vanilla syrup
1 cup of milk
Ice
Whipped cream and preferred toppings (prefered toppings can include carmel and chocolate drizzle)
In a pot, boil water and then add tea bags. Allow to simmer for 5 minutes. In a tall glass, add ice and vanilla syrup. Then add the tea and milk to the tall glass. Stir to combine. Add whipped cream and preferred toppings.
Strawberry acai refresher
Start to finish: 25 minutes
Servings: 1-2
1 cup of frozen dried strawberries
½ cup of sugar
¼-½ teaspoon of Green Coffee Bean powder
2 teaspoons of acai powder
1 cup white grape juice
2 cups cold water
Ice
In a saucepan, combine frozen strawberries, sugar, filtered water and acai powder and bring to boil. Simmer for 10 minutes to create a syrup.
Strain the mixture, capturing only the syrup in a tall glass. Allow syrup to cool.
In another tall glass filled with ice, add the syrup. Then add white grape juice and 1 cup of cold filtered water. Add green coffee bean powder and stir or shake to blend. Add sliced strawberries or preferred toppings.
About the Contributors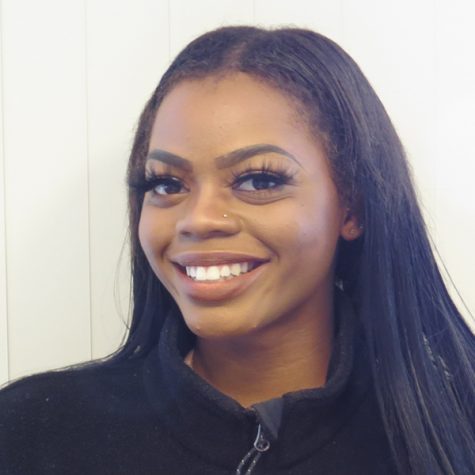 Deanna Fulford, Sports Editor
My name is Deanna Fulford and my current major is Journalism. I love to read and write, but I also love shopping, watching Disney+ and Hulu.

Something...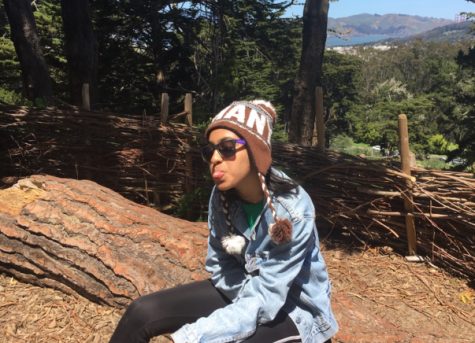 Jayatri Bhattacharya, Reporter
As a member of the newsroom, I was able to meet a talented group of people who were passionate about journalism and storytelling. I was able to work with...