SJCC DJ Big Nick interviews journalism students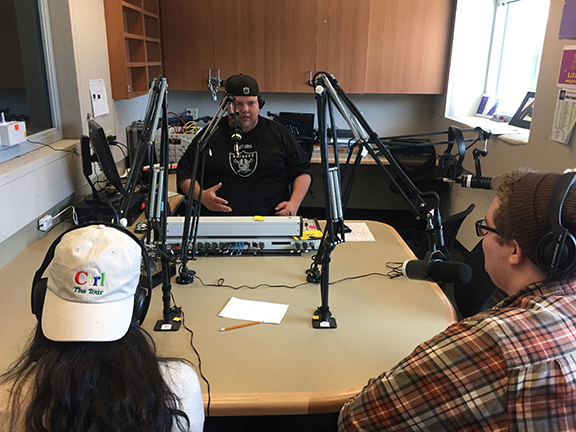 DJ "Big Nick" Santos of San Jose City College's KJCC Radio hosted Times Staff managing editor Joeanna Lopez and graphic illustrator Nicholas Johnson on April 25, on his radio show.
Santos' show is on every Wednesday from noon to 1 p.m. Listeners can tune in to KJCC Radio, online at kjcclive.com and on campus at 104.1 FM. The broadcasting programming schedule is repeated on Saturday and Sunday. Email [email protected] for the programming schedule.