Local news deserves your attention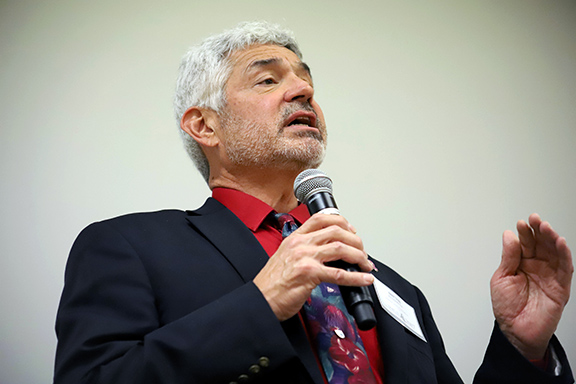 Rudrik Suthar, Times Staff
December 5, 2017
With digital media explicitly influencing the lives of people all over the world, young journalists can leverage their roles to create impact in local communities, and at a larger scale.
Today there are very few instances where media and reporting teams are uninvolved. Every day, a handful of news notifications for you to binge on are available on practically every electronic device.
The world needs and depends on news, let's face it. Journalists acknowledge that this dependence on news exists, to generate questions, remarks, as well as answers for our community and readers.
Robert Trapp, one of the most inspiring and impactful individuals in the local journalism and reporting space said it himself, "As journalists we must fight, never back down or allow others to suppress our voice." He's right. Reporters have a more significant role than simply delivering news. It's our role to stir drama and get people to talk. That's how change occurs, it's in our hands.
The most dominant way of creating the impact we want is through a local community level paper. So that's what we're going to do – make sure that students on campus devour our content, with the belief that a small news team has the power to influence. Journalists and reporters who are part of small but dense teams have more control over a wide range of content and data..
In addition there are less restrictions and liabilities within a smaller organization, which allows for more freedom in the space. I believe that this is crucial. Why should I report on an issue if I'm afraid to express the views of my organization? This is important because for a newspaper like the SJCC Times, the views we reflect are that of our students.
We want to involve our readers, you, in a way which will affect change within our campus.  In order for that to happen readers must do their parts. So open your minds, grab a paper and spread the news.