'Evolution of Beauty'
City College cosmetology department holds annual hair show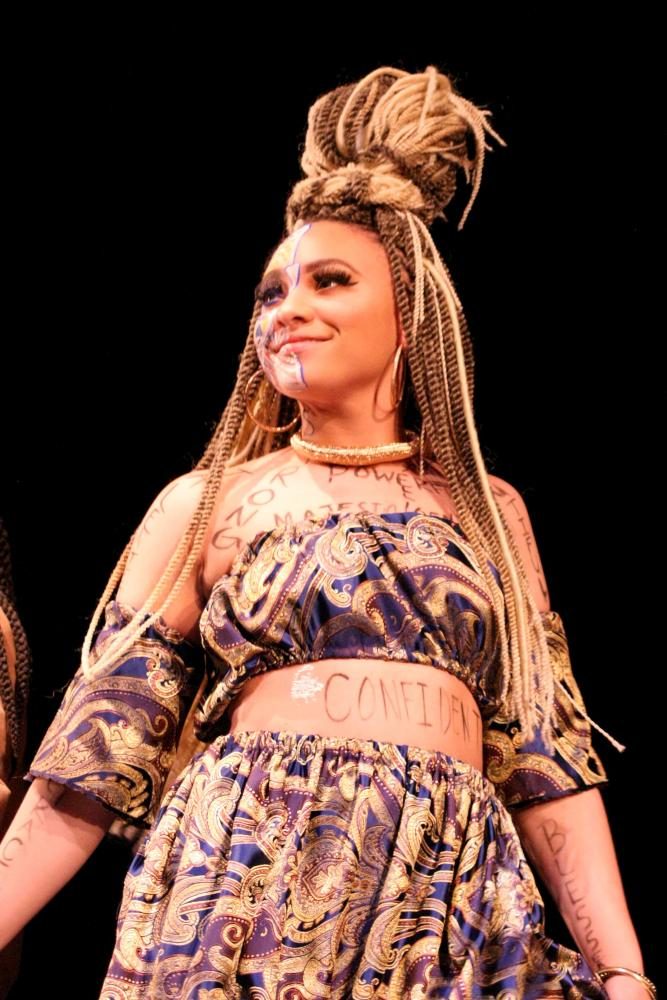 Jordan Elliott, Times Staff
May 15, 2017
Futuristic beehives, retro waves and gel spikes were some of the creations found at the "Evolution of Beauty" hair show held by the San Jose City College cosmetology department Friday April 28.
Cosmetology students from 3 different categories presented their creations and competed for titles in best hair, nails, makeup and overall look in the SJCC Theater.
"Beauty has evolved through the eras with different perceptions of what is beautiful," said Cosmetology Club President Lindsey Miller in her opening speech.
Many awards were handed out to both models and technicians, including Tysa Wace who won first place "total look" in the freshman category. Jade Ledgerwood won first place "total look" in the senior category and Destinee Barnes won first place "total look" in the avant garde category.
Many other awards were given awards for specific features, such as hair or nails. Additionally, raffle tickets were handed out at the door and several audience members won services from the Cosmetology Department.
Technicians had begun prepping models at 10 a.m. and a team of industry professionals chose winners at noon, prior to the event beginning. The cosmetology department had blocked off accepting clients all week in preparation.
Several song and dance performances followed the runway show. Destinee Barnes and Hip Hop Craze performed a dance routine, freshman Monique Hollis sang and senior Ryleigh Castro performed a solo dance number.
For students who missed the show or want to see more, the senior cosmetology students will be holding a "Student Career Showcase" on July 17. Cosmetology instructor/coordinator Gina del Rosario-Fontela said " they will display their talents to invited salon owners and managers for possible employment."
Cosmetology instructor/coordinator Gina del Rosario-Fontela wrote, "As long as they are determined to accomplish what they set their mind to, there is no limit."