King K Says
Koryen Harper
February 19, 2015
Filed under Opinion
Hang on for a minute...we're trying to find some more stories you might like.
[media-credit id=1 align="aligncenter" width="247″]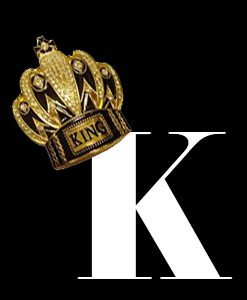 [/media-credit]
In modern-day society, women have grown to show that they are just as capable as men, if not more. They deserve the same rights as a man, but why is it when it comes to dating, many women seem to be demanding rather than appreciating for the kind gestures that gentlemen are assumed to do?
Gentlemen are supposed to pick up the tab, open doors, plan the dates and meet a woman's father. Even with changing gender roles in the 21st century, more women have high-powered jobs and are becoming the breadwinners in their families. However, one rule that remains the same is that gentlemen pay for dates.
A study presented by American Sociological Association on Aug. 11, 2013 found that men are still paying for most dates.
More than 17,000 unmarried heterosexual men and women were surveyed on NBCNews.com about their dating expenses. The research found that 84 percent of men and 58 percent of women reported that gentlemen pay for most dates.
Meanwhile 64 percent of men said they wish women would pick up the tab, and 76 percent of them said they felt guilty admitting it.
For the ladies, 57 percent of them claim to have offered to pay, but 39 percent said they secretly hoped they would not be taken up on their offer. On the contrary, 44 percent were annoyed when guys expected them to pay.
"I would split it if he really wanted to," Stephanie Orozco, 25, said, "but I'd definitely be a little weirded out that he didn't pay and most likely would not go on a second date."
But really, is so-called chivalry dead because the guy didn't pay? Can a woman still expect a man to pay and still be considered a modern and independent woman?
From the survey, it seems most people think that a man footing the bill for the first couple of dates is part of that centuries-old idea of courtship.
Let's face it, those first dates are about impressing someone and establishing a connection, and some of the time that includes wining and dining. Anyone would be appreciative of a good meal.
Women do not have to pay the bill, but for most relationships, financial aid is always welcome. Here is a recommendation: if one person pays for the bill, the other pays the tip. In a relationship or newly developed romance, it's all about checks and balances.

Print