Few turn out for voter registration event
Low student numbers at SJCC
Participation was low at a fall voter registration drive at San Jose City College, a result of cultural barriers and eligibility factors. This leaves some voter advocates wondering how many students would actually vote come Nov. 8, according to members of the on-campus organization Associated Student Government. After such a big voter event on Oct. 11, it came down to the fact that many students were not eligible for various reasons.
"Before the leading event took place there was much excitement that the students were going to partake in this event," said Blake Balajadia, ASG's director of student development and activities. "We were very happy that this civic engagement had much participation."
Before having the opportunity to find out if the event would be of any help, and to help dicover why students at SJCC are not voting, "I believe it's a cultural thing. It's just that students here typically do their classes and then go home," stated President of ASG Leif Benson.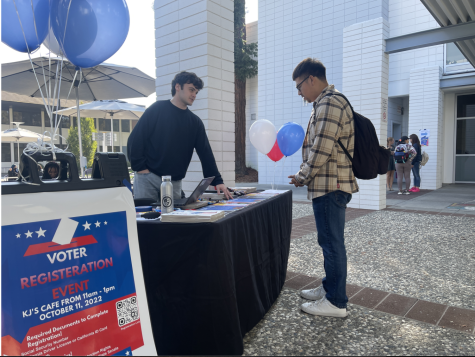 The turnout of the voting registration event was insignificant, with only five students total registering. Factors contributing to such low registration numbers are that a lot of students do not legally have the right to register and vote, because of them being international or some of them were just turning 18-years-old.
"Yes I am registered to vote, and I believe that I have that right as a citizen to vote because we live in a democracy," Benson said in regards to being a registered voter.
On the other hand, Director of Student Engagement Denim Sperisen said, "I am not registered to vote because I am an international student. But I would if I could, my family in my hometown of Thailand always vote."
At the all-day event there was a good amount of attendees that came and went, showing interest in what ASG was doing for the school.
"I don't know (if I am going to register), to be honest, they like to divide it then they make us choose and then I'm like, "what do I choose?" stated 18-year-old Freshman Bryan Castillo in regards to making the decision to register to vote.
Many other students on-campus were asked why they felt if SJCC students were voting or not at the registration event.
"Students wouldn't think it would make a difference," stated 39-year-old student Letty Hill. "With voting day on the rise and with students' final thoughts and feelings of their own on such a day that could be easily considered a big deal."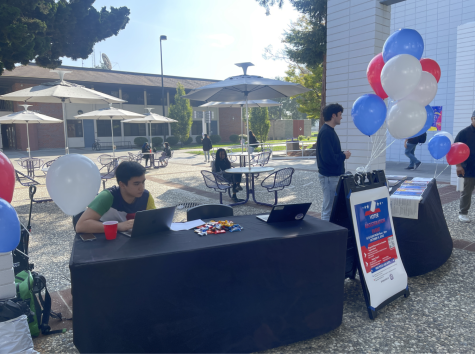 Associated Student Government members did share that on Nov. 1 there was a second voter registration event, which consisted of giving deadline reminders toget out and vote, and to encourage students to engage with the school.
Michael Borja, associate communications officer at the County of Santa Clara Registrar of Voters, is responsible for media inquiries, press releases and social media posts on Instagram and TikTok, amongst others.
In an interview with the City Times on Nov. 14, he spoke about outside factors contributing to why the citizens of Santa Clara are or are not voting.
"As for my job responsibility, I and other similar staff, for example, would reach out to students in schools to get them involved to vote," Borja said.he main focus is to reach out to the younger generation."
Santa Clara County recorded over one million registered voters and the primary election that happened in March had a 35 percent turnout.
On election day theCounty Voters Registrar Office had over 244,000 unprocessed ballots.
Donate to City College Times
Your donation will support the student journalists of San Jose City College. Your contribution will allow us to purchase equipment and cover our annual website hosting costs.