Costumes and food trucks filled Fright Fest 2021
SJCC community shows its spooky side
Career education students, faculty and staff gathered on campus during Fright Fest 2021, an event sponsored by the Business and Workforce Development Division to celebrate Halloween and promote the career education community.
"Annually we have a C.E. barbecue celebration for Halloween but because of covid we couldn't do the cooking so that's why we turned to the food truck and it's a way to celebrate with our students because the students are still taking classes online especially for lab students so we have a approximately 600 plus students during the day that are taking classes on campus within the Business and Workforce Division so it's a way for us to get together. For the faculty to see each other face to face, obviously social distancing but a way to build the community despite covid," said Lena Tran, vice president of the teaching partnerships at Workforce Innovation
With so many students working towards a goal, this event was an opportunity for students, staff, faculty and administrators to come out in their best Halloween costumes and enjoy the food from the local food trucks and enjoy the camaraderie, according to Division Dean for Business and Workforce Development J. Edward Stevenson.
"The Business and Workforce Division Development programs continue to prepare students for the workforce and so what you see today are the students who are hard at work taking a break from their labs in medical assisting and dental assisting and cosmetology and facilities maintenance technology and they're all coming together to enjoy a little sunshine and the season," Stevenson said.
Costumes of all kinds could be seen roaming the quad or sitting down to eat the food provided by local food trucks for the occasion.
Program specialist for career education, Dung Vu, perhaps with a wink said the event was to "bring the spirits of the students up."
The event was split into lunch and dinner with a break in between so that day and night students could attend.
Outreach recruitment specialist, Mar Jean Becerril said, "These events are exciting because it brings community to the students and the staff and it's also an opportunity for us to help students out and get to know them."
Leave a Comment
About the Contributor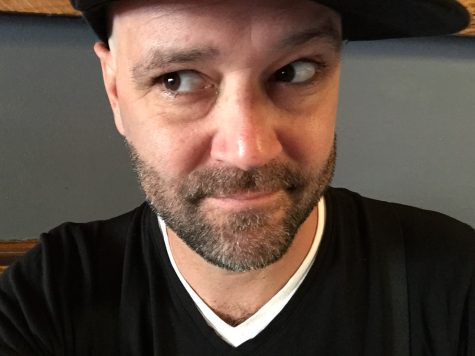 Jordan Harris, Reporter
Hello, my name is Jordan, or JJ. After nearly two decades, I have decided to return to school to pursue degrees in psychology, sociology and anthropology....