ASG may suspend future meetings because of COVID-19 campus closure
March 18 Associated Student Government meeting minutes
San Jose City College Associated Student Government held a meeting on March 18 to address issues that were the result of the COVID-19 lockdown.
The pre-written agenda was approved by everyone who attended the meeting. There were no public comments or old business to discuss during the public forum section.
Section 6.1, Emergency Funds Bill SPR 20-19, was opened for discussion. In response to a question about where will the $10,000 funds be going, the Associated Student Government said the money will assist students with reduced hours, no income and bills to pay. This section was approved.
Section 6.2, Promoting Food Market, was opened for discussion. ASG mentioned there is plenty of food for all. However, a majority of the people using Jaguar Market are ages 24 and older, and ASG would like to expand the demographic to encourage 18 to 20 year olds.
There was a suggestion for opening a mobile food pantry so the food could be distributed across campus. Another suggestion was to include hygienic products in the Jaguar Market.
On March 24, SJCC sent out an email to all students, faculty, and other employees that Jaguar Market To-Go has been cancelled in order to protect the safety of all those involved in distributing and using the food pantry's services.
SJCC also encouraged students to utilize the services given by Second Harvest of Silicon Valley. At St. Martin of Tours Parking Lot 200 O'Connor Drive, San Jose, Second Harvest is giving free groceries from 1 p.m. to 4 p.m.
If students would like to help Second Harvest in their efforts to keep food services running during COVID-19, they can donate to Bhattacharya's virtual campaign with Second Harvest, "Because They Change Things."
Section 6.3, concerning the hours of SJCC Cesar Chavez Library, was opened for discussion. There was a suggestion to open the library so students can have access to wifi, by student request. The section is pending further consideration.
Section 6.4, determining when the ASG meetings will be held, was opened for discussion. There was a suggestion to suspend all but special meetings from the ASG conference schedule. Frequent meetings are no longer needed considering the current lockdown.
Section 6.5, concerning the changes ASG elections will have to undergo in the upcoming weeks, was opened for discussion. A couple of options were proposed which depend on when students will come back to school.
One option is to post candidate information on the SJCC website. Another option is to engage students through online polling. Both options can be combined to create a cohesive virtual election. There was also a suggestion to have candidates host a student forum through Zoom conferencing.
On March 24, SJCC sent out another mass email outlining the steps candidates need to take in order to run for ASG. If a student would like to run, they must fill out an application by April 9.
There were no other comments on Sections 7.0 and 8.0.
About the Writer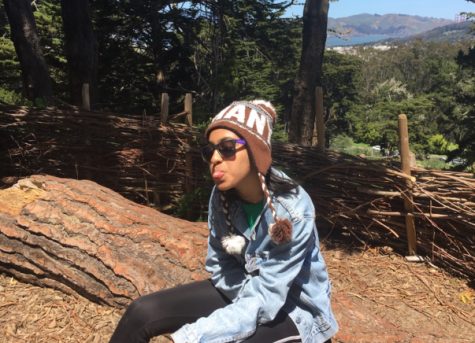 Jayatri Bhattacharya, Reporter
As a member of the newsroom, I was able to meet a talented group of people who were passionate about journalism and storytelling. I was able to work with...