Ghost Rock haunts the Bay
New promising reggae band emerge n the Bay Area stage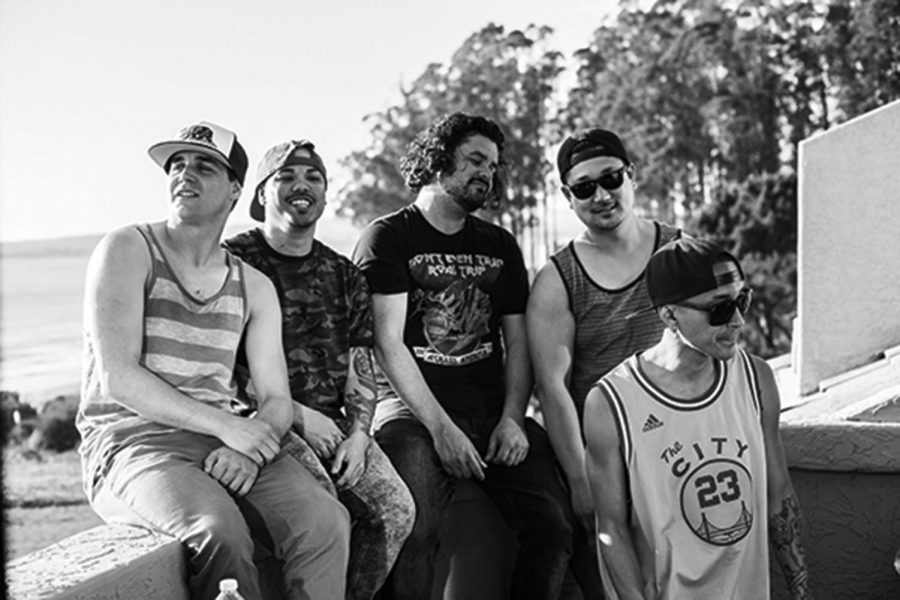 Alix Duhon, Times Staff
April 19, 2018
As a novice in music, who still appreciates going out, and having a drink with friends while listening to live music, I was impressed by the mix of reggae, R&B, indie sounds and electronic that Ghost Rock offers on stage.
Ghost Rock was live at Back Bar SoFa, downtown San Jose to promote its new single "Knockin" on Saturday, Feb. 24 and it was a real success.
The bar featured local rappers, who all came on stage to play their songs live. At the end the reggae group closed the night with three songs: Knockin, Around the World and Boomshot. The place was crowded and people enjoyed their time.
Ghost Rock stage presence was really good, the singer was communicative with the public, the musicians were having a good time playing for people, and the crowd was dancing and cheering.
The band was professional and passionate. It was a nice show to watch, and their music transmitted as much happiness to the band as to the crowd. I couldn't stop smiling and dancing, like everybody in the room.
Their music made me travel to a sunny white beach right away, seeing myself having a nice cocktail chilling with my friends and having a blast.
It is the kind of music that you want to have on during a Sunday barbecue with family and friends, or that you enjoy in your car when you are stuck in traffic, it takes you away from the reality of work, studies and stressful life.
Ghost Rock consists of five friends who have known each other for more than 10 years but it is not until summer 2017 that they decided to officially enter the reggae scene.
The group is composed of guitarist Nick Santana, drummer Danny Flores, singer Vince Gadduang, bassist Kenny Nishikawa and percussionist Anthony Dragotto.
Nishikawa is also the producer and mixer. He owns a music studio in downtown San Jose where the group records its albums.
Their album is expected to be released at the end of April but for now their single "Knockin"can be bought and streamed on Spotify, Apple Music, Sound Cloud and YouTube. The band produced a video clip for this single, and it is available on YouTube.
The group was in concert on April 6 at The District in Gilroy but the band is planning on giving shows this summer in the Bay Area and also all around California to promote its album. Ghost Rock's dates will be available on its Facebook page (Ghost Rock) and Instagram (Ghostrockmusic).
The band also plays on the radio: 91.5 KKUP in Cupertino, 106.7 The Edge in Humboldt, and Island 98.9 in Kawai.
If you are looking for a good time, have a break with the stressful life of San Jose, Ghost Rock is the band to go listen to. Don't be afraid to show your best dance moves.