One candidate's strategy ignites movement to amend the rules [video]
ASG to vote on altering election code (with video)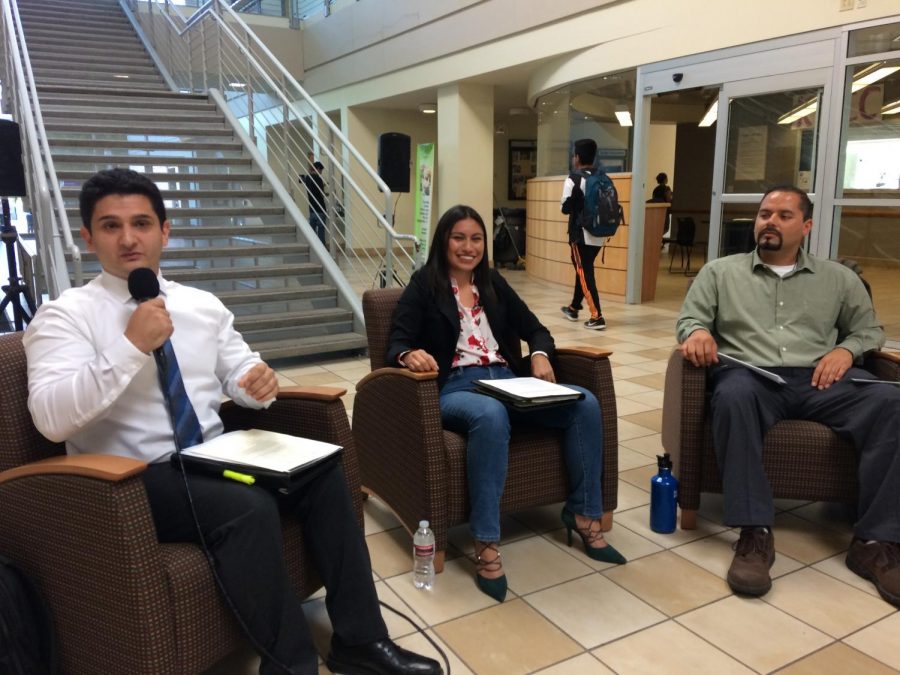 Melissa Maria Martinez, Times Staff
November 7, 2017
Student government officers plan to change the Associated Student Government election code after it was discovered that the newly elected San Jose City College Student Trustee Joseph Heady offered students an alternative option to show him their support on Election Day.
"I said (to students) there are two ways you can vote; online or you can put your information down here and we'll submit it on your behalf," Heady said.
The proposed amendment to the election code states: "Each student must cast their ballot with their own individual identification number."
The rule was submitted by ASG Chief Justice Sabryna Rodriquez who was appointed to the board late September during an ASG meeting.
Heady's opponent Jorge Casas spoke in favor of the election code amendment.
"In terms of ethics and morals," Casas said, "it raises a lot of questions because you could have said anything to these students, someone could have been misled. Even if one student was misled I think it raises questions of ethics."
While discussing the proposed amendment Wednesday, Oct. 25, a representative from the Society for the Advancement of Chicanos and Native Americans in Science said, depending on which side you are on, the addition to the election code is good and bad.
"It is rather unfortunate that it (proposing the amendment) happened under these circumstances, but it helps us really look at some issues we have right now," SACNAS representative said. "I noticed that most students didn't actually know about the election, including who the candidates were.'"
A Communication Club representative said that he believed it was a good election.
"The guy (Student trustee Heady) did whatever he could, it's a doggy dog (sic) world, I would have done the same thing," Communication Club representative said, "and when you say he swindled these people you are talking about the competence of the students as if they are not smart enough to understand they gave him their ID. Our students are not dumb."
The vote to amend the election code is scheduled to take place Wednesday, Nov. 8, in the Student Center room S 204 at 2 p.m. All students are welcome to attend.