Lady Jags clinch conference title
Hang on for a minute...we're trying to find some more stories you might like.
Season highlighted by 13-game winning streak
[media-credit id=1 align="alignnone" width="800″]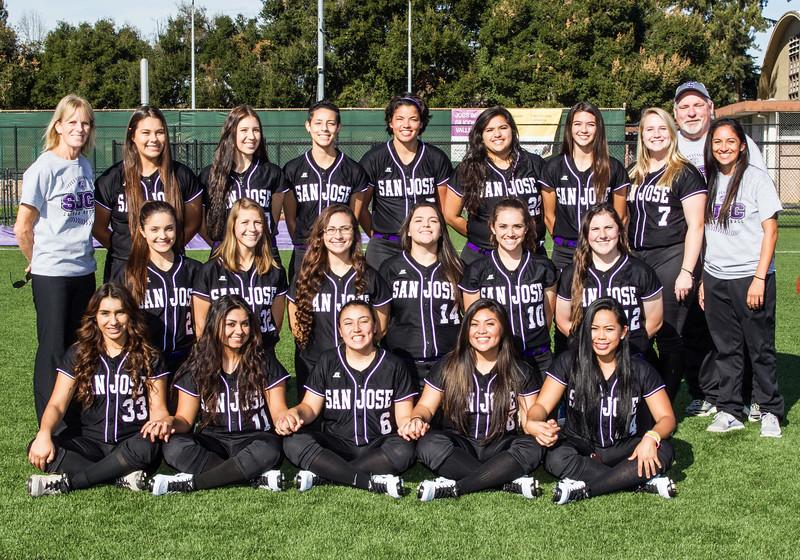 [/media-credit]By David Xaviel
Times Staff
The San Jose City College Lady Jags are in the postseason after clinching the conference title for the first time since 2011.  The title caps off a 13 game winning streak to put the team at 25-9 with 3 games left in the season.
On April 19, the Lady Jags defeated Monterey Peninsula College Lobos by a score of 4 to 2.  Adrianna Ibarra closed.  Ibarra ranks first in ERA at 0.77, second in saves, and fourth in batting average.  As a groundball pitcher and not a strikeout pitcher, Ibarra attributes her success to the support she gets from the fielding and the team, "playing as a whole," said Ibarra.
The game started fast for the home team by scoring 3 runs in the first inning and they never looked back, despite allowing an uncharacteristic home run the fourth inning.
Athletic director Lamel Harris has attributed the success to team chemistry and the players coming together at the right time.  Harris highlighted the strategies of the coaching staff, namely in making the lineups, but also commended the players for having stepped up when called up because of injuries to other players.  Team coach Debbie Huntze-Rooney echoed the sentiment and added that the team was, "trusting that they all make the right decisions."  Voice of the Jaguars announcer Zach Tatar said that they are, "statistically and emotionally better," than they were in 2015 when they finished 19-18-1.

Print