Mobile app makes being ocean-friendly a snap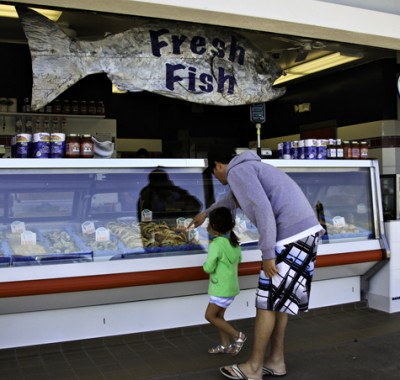 Monterey Bay Aquarium's Seafood Watch Program reaches out to environmentally conscious consumers with a mobile app that lists recommendations on buying ocean-friendly seafood.
The program was launched in 1999 as a way to raise awareness about the plight of the ocean's fish and fills an information gap for consumers since fish for sale are generally not labeled as ocean friendly.
The app is based on Seafood Watch's pocket guides that use a color-coded ranking system to advise the public on whether a species of fish is caught or farmed in ways that harm the environment.
Most choices are evaluated on several criteria, such as fishery, habitat, species and management practices.
The mobile app was introduced in 2010 and allows seafood consumers to check the sustainability of seafood they buy.
"We've labeled the choices best, acceptable alternative and avoid, but the reasons why each of those is in that category is very varied, so I can't say that everything in 'avoid' is overfished because it's not that simple," said Monterey Bay Aquarium's communications liaison Alison Barratt.
Seafood markets and restaurants use the Seafood Watch guidelines from the app and website to make sure they are buying from sustainable fisheries.  Stagnaro Bros. Seafood on the Santa Cruz Municipal Wharf in Santa Cruz, Calif., follows the recommendations to ensure that fish stocks remain plentiful.
"Consumers do not want us to sell seafood that is not sustainable," said Stagnaro's manager Hector De La Cruz. "We buy most of our fish from Alaska based on Seafood Watch information.  The only local fish we sell now is petrale sole."
The app was just recently updated to include a new feature.
"In the beginning we didn't have Project Fishmap, so that's the feature that lets you tag where you find ocean-friendly seafood and other people can see where you found those items," Barratt said.
To use the app, enter the species name, and the program delivers recommendations right to your mobile device.
For example, there are multiple choices for salmon ranging from best choice to salmon to try to avoid.  The reasons for the listings are displayed below each entry, and additional information is also available to consumers on the MBA website (http://montereybayaquarium.org).
"The whole idea of the pocket guides (and app) is that people will trust that we have done the homework and that we are saying this is the best bin (category) to put this (seafood) into right now. It's up to you to choose," Barratt said. "You can be a part of the solution.  Know that your choices make a difference."
About the Writer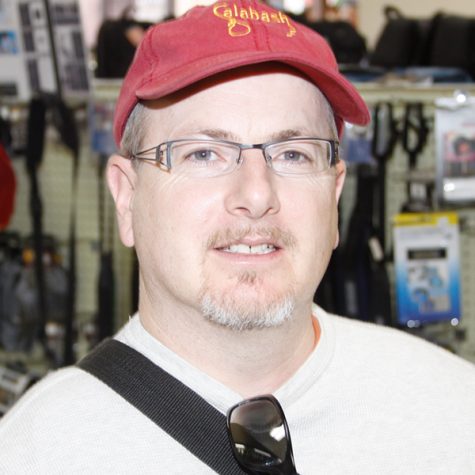 Steve Hill, Copy Editor
Hi, I'm Steve Hill. I have a B.S. in Ecology and Evolutionary Biology from UCSC, and I would like to do graduate work in photojournalism. My interests...