SJCC in partnership with Second Harvest hand out free groceries
Volunteers and members of the community present despite wet conditions
Second Harvest and San Jose City College partner to distribute food to those in need on Friday, Oct. 22.
The food distribution was inside the E student parking garage because of the wet conditions. Volunteers, such as SJCC staff, faculty and students as well as regular volunteers from local businesses and the community gathered to support those in need.
Milk, eggs, vegetables, dried pasta, frozen chicken and fruit were among the many items that were included in the prepared packages
"I think it's the best feeling to be able to make a small contribution in any way I can. It feels really good," said, Tsering Lama, an employee at Cisco and one of the volunteers at the event.
Many families are facing struggles when it comes to putting food on the table. Worrying about landing a job puts enough pressure, providing something to eat shouldn't be, Lama said.
Taryn Esperas, who also works at Cisco said, "It feels awesome to be a volunteer. I try to do it as often as I can,"
Lama and Esperas take the time given to them by their employer to volunteer and serve their community.
"It's kind of cool to help people out," said Gabriel Biren, a regular volunteer at the Mountain View Second Harvest site, who was lending a hand for the first time at SJCC on his day off.
COVID-19 has played an important role, leaving many heads of household unemployed. According to California's EDD, during the month of September there were still 1,418,800 Californians unemployed.
Second Harvest serves about 450,000 families just in Silicon Valley, which is an 80% increase before the pandemic, according to the Second Harvest website.
Among those present during this food bank distribution was Carlos Corona, an SJCC student who serves as vice president of Finance for Associated Student Government.
"It feels great to be here volunteering, helping out the team delivering groceries to those in need," Corona said.
Second Harvest and SJCC will continue to provide free groceries twice a month to the community throughout the rest of the semester.
Everyone is welcome to receive free groceries.
The next food distribution will be on Friday, Nov. 5 at SJCC from 10 a.m. to noon.
The upcoming food distribution dates are Nov. 5, Nov. 19, Dec. 3 and Dec. 17.
Leave a Comment
About the Contributor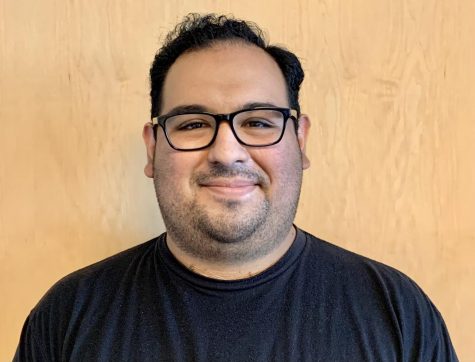 Juan Cortez, Sports Editor
Hello, my name is Juan Cortez. I am a San Jose native. My major is media arts. I am also a fan of all sports. I enjoy spending time with my family. My...