Celebrity Tea Spill-what's happening in Hollywood
The hottest celebrity gossip that will have you shook
Kim Kardashian West voiced her opinion about the leaked phone conversation between Kanye West and Taylor Swift in 2016.
According to MTV News, the reality star tweeted how she felt about Miss Swift bringing up the past.
"@taylorswift has chosen to reignite an old exchange that at this point in time feels very self-serving given the suffering millions of real victims are facing right now," Kardashian tweeted.
Lindsay Lohan just teased a sneak peek of her new music on Twitter. According to entertainment website "Variety," the singer uploaded a 30-second video with no context and titled it "I'm back."
Last year Lohan teased a song titled "Xanax," but announced on Instagram Live she plans to have "Xanax" on the album. The first single off her new album is set to be released Friday, April 03.
Ariana Grande may have a new man in her life. Twitter followers have reportedly seen the pop singer in her home with a luxury real estate agent, Dalton Gomez.
According to celebrity gossip website "Page Six," Grande and Gomez have been quarantined together in the singer's home.
"
@taylorswift has chosen to reignite an old exchange that at this point in time feels very self-serving"
— Kim Kardashian
One fan took to Twitter and wrote, "So Pete Davidson but with a better sleep schedule."
Grande also shared a snippet of what appears to be an upcoming song for her upcoming album. More details to come soon.
Sabrina Carpenter joins the cast of "Mean Girls" on Broadway as the lead role of Cady Heron.
According to the "Playbills" website, the singer made her Broadway debut on March 10 and is set to complete her run on June 7.
The Broadway show is a spin-off of the movie "Mean Girls," which was written by Tina Fey. The show first came to Broadway on April 8, 2018. This musical takes you back to those awful years of high school.
Meanwhile, Tom Hanks and his wife Rita Wilson have both revealed they tested positive for Coronavirus while in Australia.
According to CNN News, the beloved actor was working on a film about the king of rock 'n' roll, Elvis Presley. Hanks later tweeted out he and his wife are slowly recovering from the virus with some good old vegemite.
The couple finally returned to Los Angeles after making a full recovery to the virus.
Leave a Comment
About the Contributor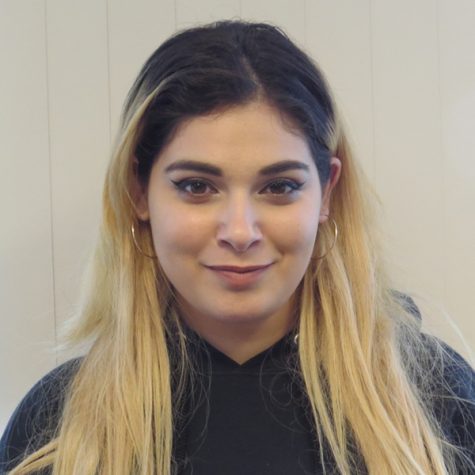 Melissa Schraml, Reporter
As a Times staff member this has been a challenge. Since we moved to online classes I felt like it's been a bit of a struggle to eliminate the at home...