Traditional soup seeps through Vietnamese culture
Pho is an important part of Vietnamese culture
Vietnamese:
Phở – Một món ăn nổi danh của người Việt
Viết bởi Nhu Dang
Times Staff
Phở – 1 món ăn truyền thống của người Việt Nam, được cho là có nguồn gốc xuất xứ từ Nam Định – 1 tỉnh nằm ở phía Nam đồng bằng Bắc Bộ Việt Nam
Phở được biết đến như một món ăn dân giã không phân biệt giàu nghèo.
Thành phần chính của một tô phở là bánh phở, thịt (heo, bò, hoặc gà), nước lèo, và rau ăn kèm. Chất lượng và hương vị của một tô phở được quyết định theo sở thích ăn của mỗi người và hình thức thực khách đánh giá món ăn.
Giá thành của một tô phở sẽ phụ thuộc mỗi vùng miền và địa điểm được bán. Ở nông thôn hoặc thành thị, giá thành sẽ khoảng từ 10,000 VNĐ đến 35,000 VNĐ (.50 cent – 1.50 USD). Nếu địa điểm được chọn là thành phố hoặc những nhà hàng cao cấp, giá có thể lên đên 100,000 VNĐ (5.00 USD).
Phở không những là một món ăn truyền thống nhưng nó còn là một món ăn tinh thần của người Việt. Phở có thể được tìm thấy bất cứ nơi đâu tại bất cứ thời điểm nào 24/7 trên bản đồ hình chữ S. Có những nơi phục vụ phở cả ngày: sáng, trưa, chiều, tối cho bất cứ ai cần.
Phở hòa quyện trong xã hội Việt Nam\; giàu có hay không, mọi người đều có thể thưởng thức nó cho dù đó là tại một nhà hàng sang trọng, đường phố hay trung tâm mua sắm trên đường phố.
English translation:
Pho, a traditional dish of Vietnamese people, is believed to have originated from Nam Dinh, a province located in the southern delta of Vietnam.
To Vietnamese culture, pho is a dish that is enjoyed by both the wealthy and the impoverished.
Traditionally, the main ingredient of a bowl of pho is noodles, meat (pork, beef or chicken), broth and vegetables. The quality and the taste of Pho is decided by the customer's criteria and the way they judge the food.
The price of a bowl of pho depends on the region and location sold. In rural or urban areas, the price is about 10,000 Vietnamese Dong to 35,000 VND ($.50 – $1.50).
If the selected location is in a city or a fine dining restaurant, the price may be up to 100,000 VND ($5.00).
Pho is not only a traditional dish, but it is also a spiritual food for Vietnamese culture. It is available 24/7 in the S-shaped country. Some noodle shops serve pho all day: breakfast, lunch and dinner for anyone craving pho anywhere and anytime.
Pho is intertwined in Vietnamese society. Wealthy or not, everyone can enjoy pho at a luxury restaurant, street-made or a street mall.
About the Contributor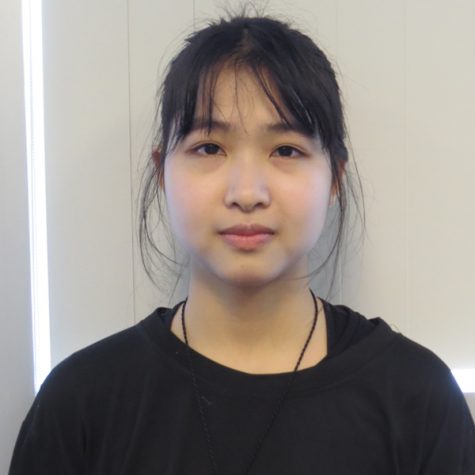 Nhu Dang, Graphic Designer
Hi, everybody! My name is Nhu Dang, and I am a Times Staff member at San Jose City College Times. My major is graphic design, and I am the one who is in...