SJCC softball team outplays Cabrillo College
The Lady Jaguars softball team continues its winning streak
The San Jose City College softball team achieved another victory on the road against Cabrillo College on March 3, winning 3-1.
It was a slow start for both teams with the first four innings being scoreless. The top of the fifth inning was when the Lady Jaguars started to gain their momentum.
With pitcher Jessell Lewis on third base, centerfield Kerissa Deeds hit a home run, bringing the score to 2-0.
"With a runner on third base during my turn at bat, I was motivated to bring that run home," Deeds said.
At the top of the sixth inning with players on second and third bases, catcher Adriana Martinez made a sacrifice hit to right field bringing teammate Malaya Street home, advancing the score to 3-0.
In the bottom of the seventh inning, the Cabrillo Seahawks scored the team's only run because of a fielding error by second base.
The Lady Jaguars then secured their victory when the Seahawk's right field struck out, ending the game with a score of 3-1.
"
With a runner on third base during my turn at bat, I was motivated to bring that run home."
— Kerissa Deeds
Despite the win, assistant coach Terrell Jones was not pleased with the effort of the SJCC team.
"For the way this team is, we played a little flat today," Jones said. "We had opportunities to score more runs than we did."
Spectator and SJCC student Angela Parks expressed her support for the softball team.
"They're 18-1 right now," Parks said. "There is no way that these girls are going to let a slow start ruin their chances of winning. They always make a way."
With the win against Cabrillo College, the SJCC softball team improves to 2-0 in conference with an overall record of 18-1.
About the Writer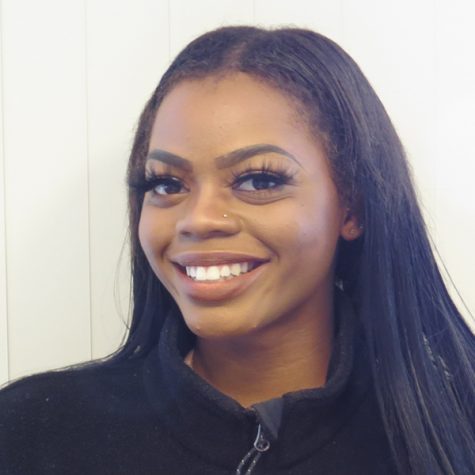 Deanna Fulford, Sports Editor
My name is Deanna Fulford and my current major is Journalism. I love to read and write, but I also love shopping, watching Disney+ and Hulu.

Something...