Profile: Jennifer Neil
Tucky Howard
February 1, 2011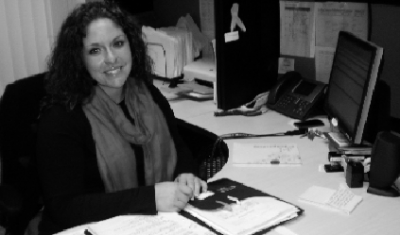 Pens in there holders, papers neatly stacked, binders closed and in order, a clean and organized desk with a few pictures of her old softball team and friends: this is where SJCC's Director of Student Life helps her students with questions about transferring, clubs, organizations, and events.
In addition to that, she advises the Associated Student Government in event planning and student activities. Her name is Jennifer Neil.
Neil, a 27 year-old tall, brown-eyed, brunette and San Jose resident has lived in the bay are all her life.
Neil holds a bachelor's degree in sociology from University of California Santa Barbra with a minor in education, a master's degree in education with a minor and emphasis in counseling and student personnel services.
"For now, I am enjoying my new position and taking in as much as I can," Neil said.
Neil went to Del Mar High School in San Jose and then enrolled in San Jose City College to play softball. While playing softball she worked to obtain an associate degree. "It taught me so much about where I want to be and how I want to help others," said Neil.
Neil played, coached and eventually worked for SJCC's current women's head softball coach, Debbie Huntze –Rooney.
"That was one of the best few decisions I had ever made," said Neil. "It was the most rewarding, challenging and best experience of my life. I truly loved working with the softball team and the other athletes. Rooney is one my strongest mentors and I respect her for who she is and the impact she has on so many. I am thankful for my experience as a coach as it taught me many things on teaching and working with students."
Only six months into her job, Neil has put her desire, compassion and will-power into her new job. "I want to fight for the students and help them achieve their dreams," said Neil. "I was ready for new challenges, I wanted to work directly with the students and I love being at SJCC."