Umoja opening
Community gathering to creating a safe space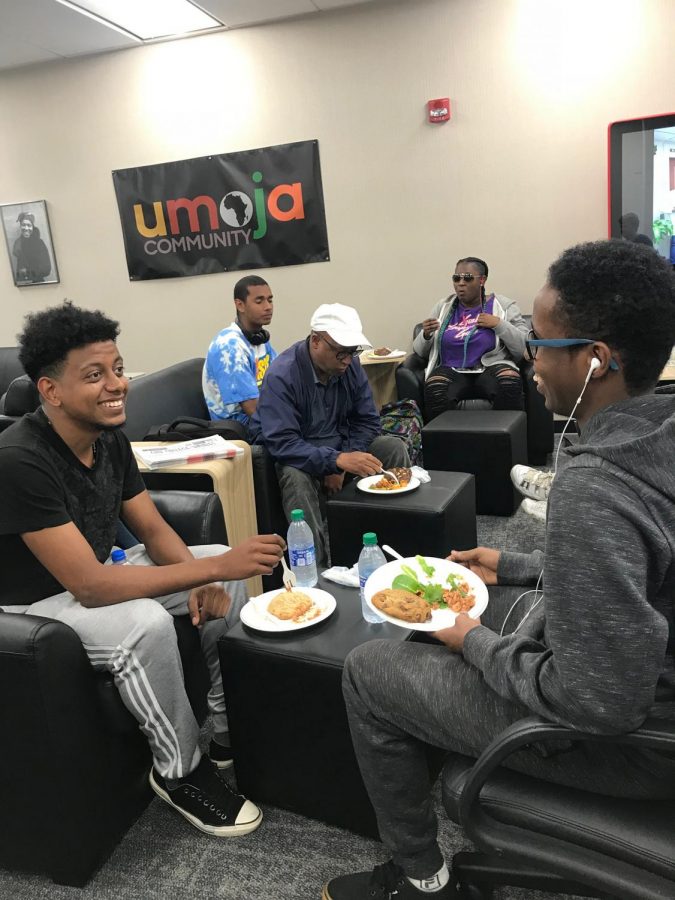 The Umoja program opened the learning community center, a space dedicated to community groups students on campus on Sept.10th in the Student, Center in Room 203.
"A comfortable and safe space for the people that are part of a community to really relax, " said  Dedrick Griffin, the Umoja Program Coordinator.
The center welcomed the Umoja students with a luncheon and a ritual blessing to the space performed by Claudia Barbosa-Egbuony, the Umoja Program coordinator for Evergreen Valley College.
The blessing and ritual she performed are intended to "burn" away any bad spirits. Then ritual allows audience to connect with the self, the community, ancestors, and the natural forces around.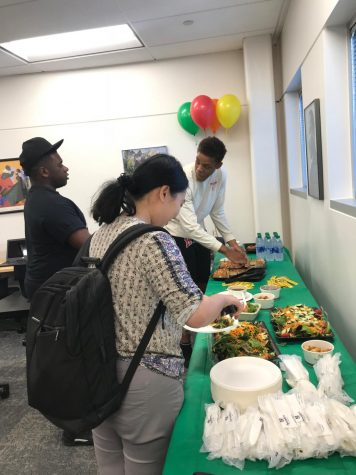 Umoja was created and geared around the Umoja students, but the center is not just opened to Umoja students it is open to any outside communities by appointments according to Griffin.
" This room is giving the sense of community to campus for Umoja students," said Afendi Kazali a software engineering major at SJCC.
The center will be open at 3p.m , five days a week. Griffin said "In the near future it will be open the same hours of the library once there is coverage for the space."
Shams Mohammed, a software engineering major and was part of the Umoja program last year said," It is just like having your own room."