March for the environment in San José
Another alternative to the Area 51 raid
On Friday Sept. 20, there was a march for climate change awareness. Many took part in this event by showing their concern and support for the movement while also trying to give alternative solutions for this problem. The march generated other local news casts to come to this event, for example Telemundo.
The rally started at the Diridon Station is the front entrance of the Amtrak and Caltrain train station. Family and friends arrived early to show their support. They were joined by other folks that shared their same concerns for the future.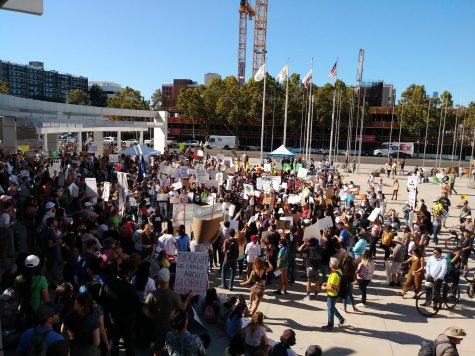 The co-founder of the San Jose Climate movement, Cindy Badralah explained that it wasn't hard to form this group and later movement.
"Around Feb. of last year, I was scrolling through Twitter and then I found a link to the National Youth Climate Strike's website. I clicked on it, there was a whole guide for how to start a whole hub in our area. And we went from 3 to local volunteers and supporters to over 100 people in our team," said Badralah.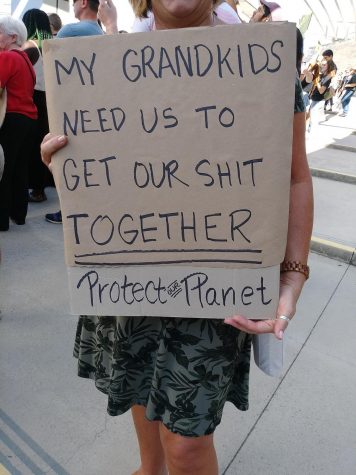 It's not hard to see how this group got traction so fast here on San José. Being that this is an issue that affects us all, Tina—an event goer—said, "I've been protesting for things…for quite a while, since I was a teenager. And I really am upset with all the stuff that is going on in our country right now, one of them being the lack of believing in climate change…the evidence is all around us…and we have government that's just sitting on their hinnies and not doing anything".
She isn't the only one who knows how important this issue is in the large scale.
A 2nd year student from San Jose State University, Christian said, "I mean this is a crisis that's not really discriminating, it's a world-wide problem that won't just impact us but everyone around us around the world. And it's crucial that we act now before you know future generations…are more negatively impacted than we currently are now".
As an environmental studies student, he recognizes how important these movements can be to the community. Although he mentioned how depressing the news can be about the effects we have on the environment, it's rallies like these that raise his spirits up.
While a great majority of people coming to the march wanted to bring awareness to this issues, there were still those that came to volunteer their time to make sure that things still went smoothly. "Peace ambassadors" as they are called helped the participants with crosswalks, provided water, etc.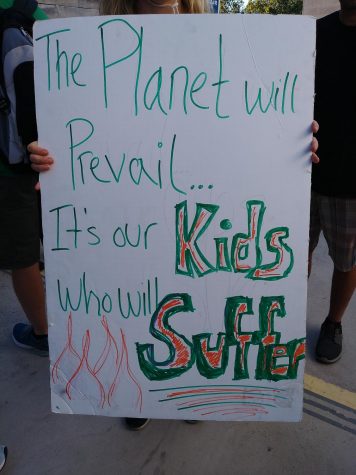 One such ambassador was Calia Cammer. "I think it's really important that the youth are taking the lead…but they ask for other adults to come and walk along side to help facilitate the walk. And so I signed up to do that," said Cammer.
More people continued to grow, even while leaving the Diridon station. With support from the honking cars, and cheers from random passerby, the rally got its message out. Once they reached their finishing point, City Hall, there were booths there to show people ways to change their livelihoods to be more ecofriendly.
All around the event various people held up signs to show how climate change cannot be ignored and that everyone needs to do their part in stopping it. Some offered solutions.
One of such solutions was veganism. There was an interesting minority where veganism was recommended to mitigate this issue since the consumption of meat negatively affect our environment through its production and distribution. There were also people handing out flyers on why socialism was the way to go.
With the growing concern for the environment, there will be more marches like this in the future.