Free tax service for all
Esthela Ramirez
March 12, 2015
Filed under News
Hang on for a minute...we're trying to find some more stories you might like.
The VITA program has helped many with their tax returns

A free program offered through San Jose City College has allowed many students to file their taxes for free from February until April 13in Room M102 of the Multidisciplinary Building "This is a great program for students and low-income families," said Josie Martinez, a senior tax consultant and volunteer of Volunteer Income Tax Assistance Thanks to the VITA program, students are able to electronically file both federal and California tax returns for free and are usually expected to receive their tax return money in 10 to 15 days if eligible for a refund.

[media-credit name="stella " align="alignright" width="300″]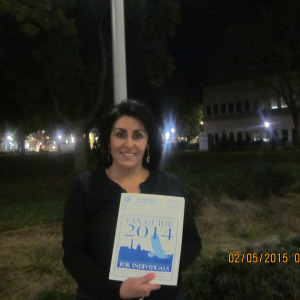 [/media-credit]This service is available for everybody in the community, not just SJCC staff, faculty and students. Anybody who is interested in this service must bring a picture ID and social security card and fill out paperwork. Martinez said, "People always forget to bring their social security card and identification."
People also commonly forget to bring all of their W-2's, if they have multiple. Couples who are joint-filing often times forget that they must both be there to sign, which leads to VITA being unable to complete the tax returns, Martinez said.
Once all the required materials are brought, student volunteers are there to assist people with their returns.
Martinez said a person volunteering for VITA must pass the Standards of Conduct test and a basic level certification test to be able to assist someone with a simple return. If they are interested, they can also take an intermediate or advanced test. "We make sure that whoever is the preparer is certified to do (the job they are assigned to)," said Allison Redington, an IRS auditor and VITA site coordinator for the Campbell library site.
The SJCC VITA site hopes it has done this well and seeks to be back to provide this free service again next year if they meet their minimum of 50 tax returns this year. Martinez and Redington both said they would like to see people use VITA because it really frustrates them to see low-income families being taken advantage of. They hate to see the low-income families pay a lot of money just to have a simple tax return prepared for them. Redington said, "The only thing that (VITA) costs you is a little bit of your time."

Print