Jags win first single game of season
Zach Tatar
November 20, 2014
Filed under Sports
Hang on for a minute...we're trying to find some more stories you might like.
Salaam and Sterling combine for 30 points in 77-70 win over colts
The Canada College Colts had four players score in double digits Friday, Nov. 14 but were no match for the San Jose City College Jags with sophomore Josue Salaam leading the way with 19 points and hitting one of his four 3-pointers with 51.4 seconds left to as the Jaguars beat Canada 77-70 at SJCC.
At some points in the game the Jags had as much as an 11-point lead over the Coast-North Conference rivals. Salaam made 11 of 18 shots and said he was " fortunate to hit the shot late and a few more".
"Instead of clogging the middle I flashed out to the corner and was able to knock it down for my team,"said Salaam, averaging 16 points per-game this season.
Coming into Friday's game the Colts were undefeated after four games, averaging 95 points per game coming off a huge 108-81 win, Wednesday, Nov. 12, over De Anza.
"It was a tough one but we were happy to get the win," said sophomore forward Maurice Joiner after the game.
Joiner had nine points and two assists and contributed to the pressure under the net with five of 35 team rebounds against the Colts.
"We pride ourselves on bringing the pressure and I think we did a great job at that tonight," Joiner said.
With over seven minutes lefts in the game both Joiner and sophomore guard Chris Sterling, the Jags' leading rebounders, fouled out of the game with a 65-56 lead.
It was sophomore Stevinaire Young who stepped up late for the Jags, "facilitating" the offense and "he really stepped up as a leader," said Assistant Coach Deandre Perteete.
"I felt at that time we were kind of lost, so it was really big for Young to step into that leadership role," said Perteete. Young helped the Jags with nine points, two steals, and five assists despite only averaging two per game.
"He's a pretty good player," Joiner said. "He really tried to be vocal in the game."
Regarding the last seven minutes of the game "we wiggled our way out of it," Young said. "We can't afford to have our two bigs (Joiner and Sterling) out late in the game. Fouling out is something we have to improve in practice."
Perteete said after the game that the team "played hard, played good."
"But we felt that we dropped the ball at times . . . we had a lot of turnovers," Perteete said.
Turnovers were a big issue for the Jags, who were outscored 38-32 in the second half after outscoring the Colts 45-32 in the first. The Jags finished with 19 turnovers and average 14 turnovers per game.
Ball handling will be one thing the Jags work on before they take the court again, Perteete said.
"We will come in next week, work hard, do more drills to make our handles right and most importantly make better decisions with the ball," Perteete said.
The next game will be on Saturday Nov. 22 in Reedley, where the Jags (3-1) will take thier 77 points-per-game average and face Reedley College (1-3), which averages 70. Reedley lost to College of the Redwoods 87-75 on Saturday, Nov. 15.
[media-credit id=1 align="aligncenter" width="564″]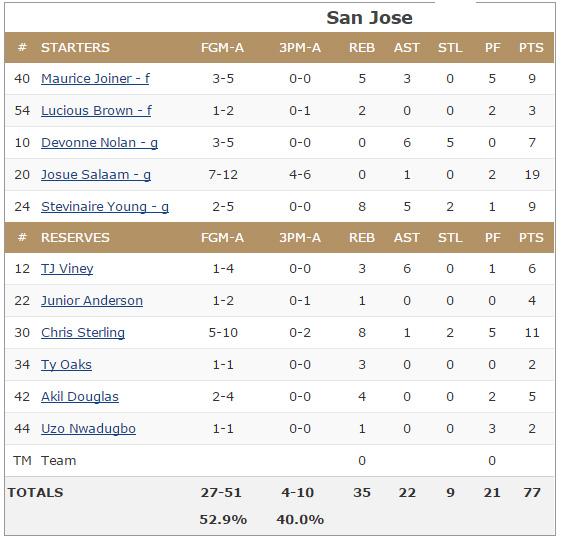 [/media-credit]
[media-credit id=1 align="aligncenter" width="535″]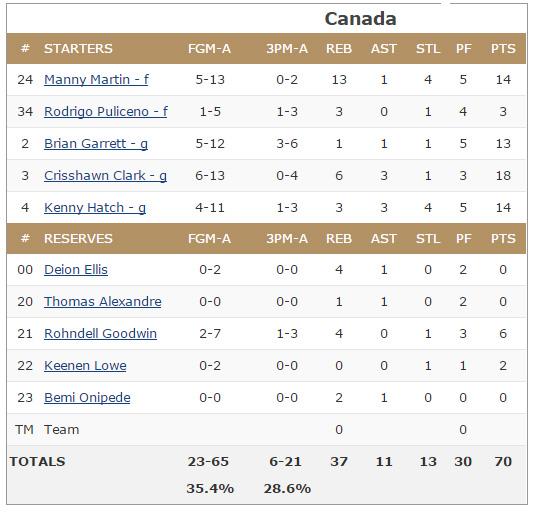 [/media-credit]

Print