Get to know an SJCC rapper
James Hartley
October 28, 2014
Hang on for a minute...we're trying to find some more stories you might like.
Artist creates independent clothing brand called Royal Bloodline
[media-credit id=1 align="aligncenter" width="600″]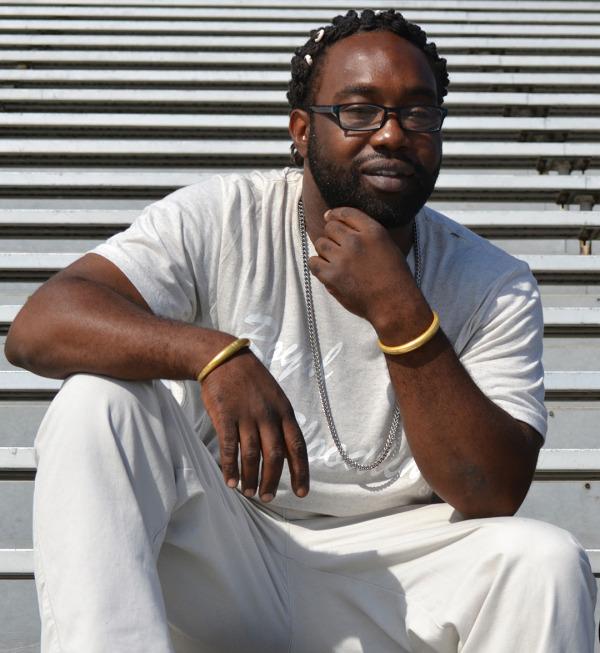 [/media-credit]
CEO Quindell DeCarlo McMullen(Mac N Tosh)promotes Royal Bloodline as a SJCC student

Quindell DeCarlo McMullen (Mac N Tosh) is an underground hip-hop artist and CEO of a business called Royal Bloodline, an independent clothing line as well as entertainment company.
Mac N Tosh, 36, said he has a goal of getting a business degree.
He attends class at San Jose City College to brush up on his writing and math skills.
Below is an excerpt of The Times interview with Mac N Tosh.
Q. What inspired you to get started in the music business?
A. In the neighborhood of East Menlo Park and East Palo Alto we had local rap artist
that were striving like Scoot Dogg (Dem Hoodstarz) and Sean T (the real king of slaps).
I was inspired to get into the music game by Chunk (rap artist) when he dropped "Menace to the Game."
His sister came to school with a poster of him an I wanted to meet him. She was willing to take me to her house to meet him.
That whole day I was pumped because I was going to meet Chunk.
When I met him, there were raps all over the floor of his house. I'd ask him to flow them for me and he would. Then I'd ask what he was doing with them? If he'd say nothing, I'd ask if I could get them. That's what got me to a local artist and being up under him for a minute to get the game of rap and learn some things. I was already rapping but Chunk helped ignite it.
Q. How old where you when you first start rapping?
A. Right around high school or a little bit prior to high school. Coming out the eighth grade, going into the ninth or something like that.
Q. What is Royal Bloodline?
A. Royal Bloodline is a brand. I'm a salesman, so I'm selling an idea.
You are Royal Bloodline if you feel you are Royal Bloodline.
I'm branding Royal Bloodline for everyone like America would do. This is a business.
Q. What is your goal at San Jose City College?
A. I'm here to just basically better myself in math skills and to enhance my reading and writing. Here to be productive. Take some credits that are transferable if I want to go to a university. School is good.
Q. Can you tell us a few things you have lined up with promotion of Royal Bloodline?
A. Right now I'm investing and helping support Royal Bloodline, trying to get the money to come to the market. Just get it out there so we can pay for this stuff with in-house money. Part of the branding process is just getting it out there. We've promoted and given 2,500 to 3,000 Royal Bloodline T-shirts in different colors. That's part of the promotion; giving to the people.
Thanks to everyone that purchased a shirt and want to wear Royal Bloodline. I'm definitely learning and that's my whole agenda right now.
That concludes the excerpt of The Times interview with Mac N Tosh.

Print