Delhi 2 Dublin
Marissa Trigos
March 12, 2013
Hang on for a minute...we're trying to find some more stories you might like.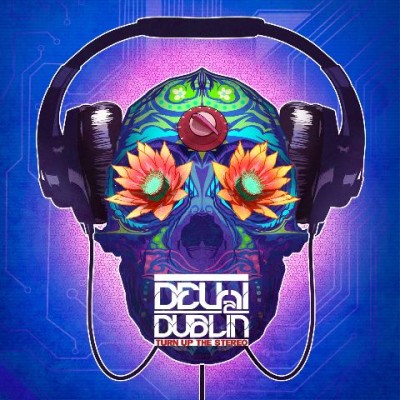 Delhi 2 Dublin is a Bhangra, Celtic, electronica band. When many people hear these genres listed together to describe one band, they laugh and ask, "Is that even possible?" Well, the answer is yes. Delhi 2 Dublin has made it possible. It's hard to even categorize this band into only these three genres though because they also have so many flavors of other genres, such as hip hop, rap, reggae, rock, and dub.
The group, from Vancouver, formed in 2006. The band has five members. Tarun Nayar plays the tabla, an Indian percussion instrument used in Bhangra (Punjabi) music, and electronics. Ravi Binning also plays the tabla as well as the dhol, a double-headed drum also used in Bhangra music. Sara Fitzpatrick plays the fiddle. Sanjay Sean is the lead vocalist, with English and Punjabi lyrics.  Andrew Kim plays the electric sitar and guitar. This fusion of different instruments is what makes up Delhi 2 Dublin.
Music is constantly changing and blending so many different types of instruments, cultures, and genres. And overall, Delhi 2 Dublin does a pretty good job of doing this.
This band is trying to do something different here, and they are breaking barriers and stereotypes all over the world by fusing all these different genres together. It's almost impossible to just use one word to describe this band. They're unique, weird and fresh. The musicians definitely understand what it means to be innovators. They have been dubbed "the United States of rock-and-roll" by The Hour magazine.
Delhi 2 Dublin's newest album, Turn Up the Stereo, was released in Canada on Aug. 28 and was released internationally on Feb. 19. This is their sixth album. Their single from their newest album is the title track. The track starts out with electronic and Bhangra beats in the beginning and then adds this hip hop flavor to it, and the song just make you want to get up and dance and literally turn up the stereo. About halfway through the song, when you don't even expect it, Fitzpatrick chimes in with her fast Celtic fiddle playing, and it sounds great and surprisingly blends very well with the Bhangra, electronic and hip hop beats in the song. Those few seconds of fiddle playing are quite honestly my favorite part of the song.
Another good song from their album is "Love is the Hero." This song is a lot slower than their single and is softer sounding. This song is nice because Fitzpatrick lends her vocals to this track and then Sean comes in and adds reggae- type vocals. There is less electronica and dub in this song and more basic sounds from both the tabla and dhol.
"Code Red" is another good track from the album, where Kim gets to show off some of his skills on the electric guitar. This song had a bit more of a rock sound. Another song that shows off not only Kim's guitar playing skills but also a bit of his skills on the electric sitar is the song "We Get to Carry On."
This album was more Delhi than Dublin as well as more electronic sounding. This album sounded a bit more mainstream than some of Delhi 2 Dublin's previous albums such as their first self-titled album.
I was pleasantly surprised by how well these different genres blended together. If you are looking for something different to listen to and something that will make you want to dance, I recommend Delhi 2 Dublin for you. They had a live performance on Friday, March 8 at the Winter Jazz Festival in San Pedro Square in downtown San Jose.
I give this album 3.5 out of 5 stars.