An excellent read for kids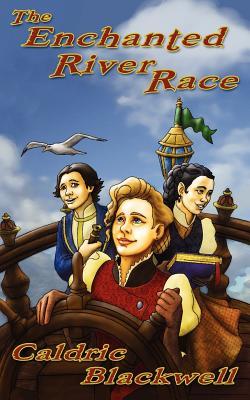 As a parent and an early childhood educator, I am always on the lookout for well-written stories for children. Imagine my delight when I was told that one of my fellow students on campus had recently gotten his first children's book published. I was eager to give it a read after hearing the title "The Enchanted River Race."
Interested in finding a good book for my children, I anticipated a fair amount of magic, but discovered the real enchantment of the river race was the imagination used by the main characters, Amy, Bridget and Silas. Using a fun-filled combination of teamwork and individual problem solving, the kids work together in an attempt to win an annual river race.
My kids liked the plot, and it had enough twists and turns to keep them interested while it was read straight through in a single sitting. From a technical standpoint, I thought Caldric Blackwell did a great job with his first children's offering , giving it just the right mix of morality, teamwork and adventure. I think the language of this book is quite appropriate for children ages 8-12. I highly recommend this book, available at a reasonable price in both paperback and eBook format.
I think you should insert information about what ages the book is appropriate for and what you thought of the illustrations. Thanks again for writing this!