Did you know…?
It is customary in Tibet to stick one's tongue out to welcome people. The tradition dates back to the time of cruel Tibetan king Lang Darma, who had a black tongue. Tibetans feared that the King Darma would be reincarnated so they began greeting each other by sticking out their tongue to prove that they were not evil. http://articles.latimes.com
Disneyland does not sell chewing gum. Walt Disney wanted to keep the park clean and prevent guests from being inconvenienced by stepping in it. http://disneydestinations.msn.com
You can give change for a dollar in 293 different coin variations. http://www.maa.org
Benjamin Franklin invented bifocals some time between 1764 and 1784.
http://ushistory.org
A dentist, Dr. Albert Southwick, invented of the electric chair in 1881.
http://interestingfacts.net
Marissa Ann Mayer, 37, is the youngest CEO of a Fortune 500 company. Yahoo appointed her as its new chief executive officer on July 16th, 2012.
http://interestingfacts.net
The Milky Way is not actually a spiral galaxy. It's really a barred spiral galaxy. Instead of arms coiling out from a central point, there is a bar across the middle. The arms of our galaxy sprout from either end.
http://science.howstuffworks.com
Carmel, Calif., banned high heels that are more than 2 inches high or have less than a one-square-inch base in an attempt to limit its liability for trip and fall accidents. Free high heel permits are available at City Hall.
http://science.howstuffworks.com
Alabama state law requires voters to cast their ballots within five minutes of entering a voting booth. Violators can be banished from the polling place.
http://science.howstuffworks.com

The first email was delivered in 1971.
http://www.uncp.edu
British engineer Tim Berners-Lee began work at CERN (European Organization for Nuclear Research, in Switzerland), on what later became the World Wide Web, which CERN donated to the world in 1993.
http://www.uncp.edu
The first written language was cuneiform, created by the Sumerians more than 5000 years ago.
http://pen.museum/game/cuneiform.shtml
Chameleons have eyes that move independently, allowing them to see in two different directions at the same time.
http://faculty.washington.edu
Each dragonfly eye contains 30,000 lenses.
http://faculty.washington.edu
There are an estimated 400 million dogs in the world.
http://faculty.washington.edu
About the Writer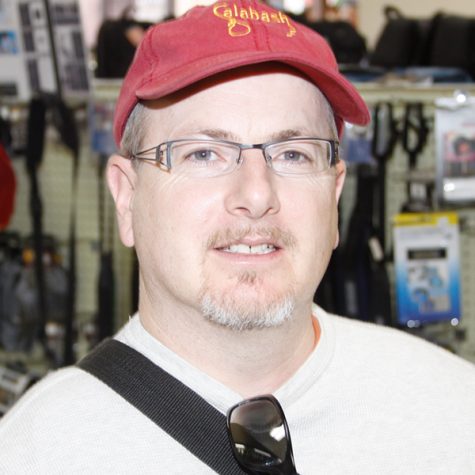 Steve Hill, Copy Editor
Hi, I'm Steve Hill. I have a B.S. in Ecology and Evolutionary Biology from UCSC, and I would like to do graduate work in photojournalism. My interests...