Avengers amaze together
Hang on for a minute...we're trying to find some more stories you might like.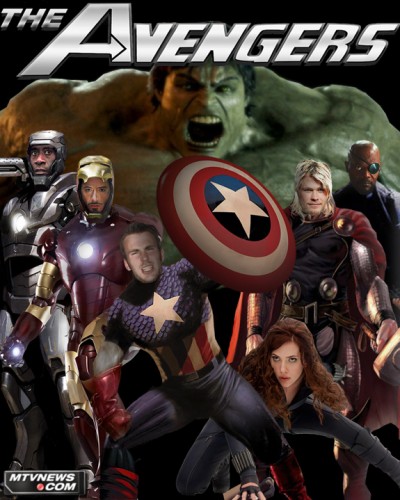 Courtesy of Marvel Studios                                                                             From left, Hawkeye, Iron Man, Captain America, Black Widow, Thor, Nick Fury and the Hulk, in rear, prepare to fight the invading aliens in "The Avengers."
Superhero movies have been on the rise in Hollywood in the past few years, and "The Avengers" is by far the best. It is definitely worth seeing this movie.
The road to "The Avengers" started with the wildly popular "Iron Man" in 2008. Since then, there has been "The Incredible Hulk," "Iron Man 2," "Captain America: The First Avenger" and "Thor."
The movie starts with Loki, Thor's brother, trying to get revenge on Thor by taking over Earth.  He enlists the help of the Chitauri, an alien race bent on universal domination, to help in the domination of the Earth.
The Avengers need to overcome their differences to band together and stop the invading aliens from enslaving the Earth.
Loki's insatiable pursuit of vengeance is eventually his downfall, when his actions personally piss off every member of the Avengers.
"The Avengers" brings all the major players from previous movies to the same table: Tony Stark/Iron Man (Robert Downey Jr.) from "Iron Man" and "Iron Man 2," Steve Rogers/Captain America (Chris Evans) from "Captain America: The First Avenger," Bruce Banner/The Hulk (Mark Ruffalo) from "The Incredible Hulk," Thor (Chris Hemsworth) from "Thor."
Natasha Romanoff/Black Widow (Scarlett Johansson) and Clint Barton/Hawkeye (Jeremy Renner) did not have their own movies, but appeared in "Iron Man 2" and "Thor" respectively.
Tony Stark from the "Iron Man" films provides the movie with some much-needed comic relief.  His funny antics and smart quips constantly defuse the intense situations the heroes find themselves in, allowing members of the audience to feel at ease while they watch aliens destroy New York City.
Captain America keeps the viewers down to earth, making sure the other heroes do not forget how serious the situation is.
The Hulk provides slapstick comedy by the way he tosses friend and foe alike like rag dolls.
Thor and Loki's relationship as siblings makes Loki more relatable to the viewers, while Black Widow and Hawkeye bring a hint of romance to the table.
All their personalities, strengths and flaws combined make for a movie that is not only an intense action ride, but also has elements of a thriller and a comedy.
"The Avengers" movie is just plain fun to watch.
There is one hole in the movie's plot: How Thor got back to Earth?
The well-directed action sequences, visual effects and storytelling overshadow this minor detail. Overall the movie is great and deserves the five stars it receives.

Print