Jaguars set sail in new club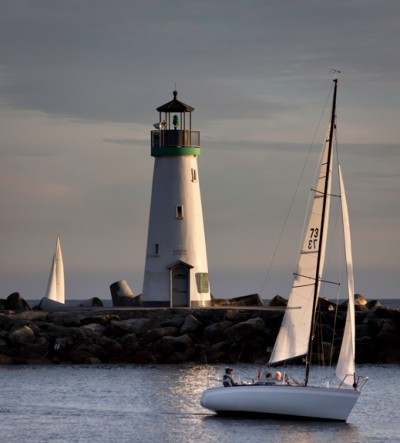 Steve Hill | TIMES STAFF
A sailboat returns to Santa Cruz Harbor on Wednesday, May 2 after a day on Monterey Bay. The San Jose City College sailing club plans boating trips on local waterways, including Lake Vasona and Lake Cunningham as well as trips out of the Santa Cruz Harbor.
Would-be sailors, take note: There is a new club on campus that might just "shiver your timbers."
A group of five enthusiasts assembled on campus Friday, April 27 to establish the Sailing Club.
The club is the brainchild of English instructor and Academic Senate President Charles Heimler, who has been a sailor of small boats since an early age, he said.
"I have taught basic, intermediate and advanced sailing," Heimler said. "My dream is that people start sailing at San Jose City College. People don't know about local waterways where you can actually go sailing."
Heimler said many skills you learn in sailing actually have job opportunities.
"They (students) get into the maritime program, and then they transfer to Cal State University, Vallejo, which is also the California Maritime Academy," Heimler said. "You can get a bachelor's degree in maritime and then go on into some really cool jobs."
Some of the jobs listed on the club's mission statement are: Coast Guard, facilities
management, yacht club and nautical design and construction.
The group plans to start sailing as soon as a date can be decided upon, and it will most likely be on a Friday or Saturday.
"I have access to boats we can use," Heimler said, adding that the best way to learn to sail is by doing it.
"We'll do a little show and tell for folks who have never been 'afloat' before," air conditioning and refrigeration instructor Kieron Connolly said, another lifelong sailing enthusiast. "For us who are more seasoned, our capacity would be more on an advisory level to get this thing rolling on."
Connolly said the club is a great way to get people interested in sailing.  For others, it is a great excuse to find time to get back on the water.
"I began sailing many moons ago, but haven't done much sailing in the last several years," said Evergreen Valley College biology professor Jack Baker. "This club could get me out sailing again."
The group plans to start organizing trips within the next few weeks so summer events can be planned before the end of the semester.
"We are going to start meeting once a week and build up for some activities during the summer and into next year," Heimler said.
"The idea is to get people on the water that would not normally be on the water," Connolly said. "Through exposure to sailing, people get the feel of water."
The club hopes to meet in the next few weeks before finals to determine where the first sailing event will occur.
For more club information, contact Charles Heimler, [email protected]
About the Contributor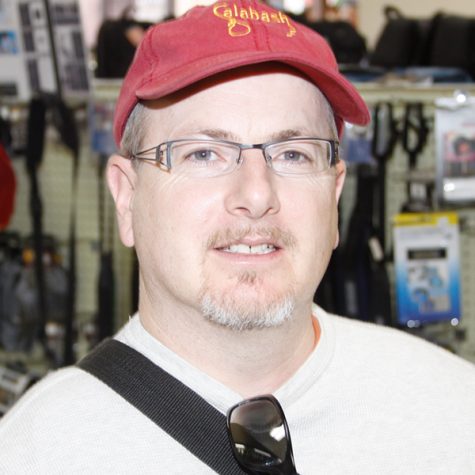 Steve Hill, Copy Editor
Hi, I'm Steve Hill. I have a B.S. in Ecology and Evolutionary Biology from UCSC, and I would like to do graduate work in photojournalism. My interests...