Longtime English teacher loses her fight with cancer
Kathleen Colligan, an English instructor at San Jose City College, who used her talent to help students negotiate life's challenges inside and outside the classroom, died of complications from breast cancer Jan. 5. She was 64.
She was the original freeway flyer, charging between several schools to teach English classes, where she enjoyed the broad range of students she encountered.
"She dove into teaching with a passion. She started in the '70s and never looked back," said SJCC English instructor Dan Haley.
Having a natural talent for teaching, Colligan was a student-centered teacher long before it became fashionable.
"In fact, that phrase (student-centered) was not yet used," said Martha Kendall, former dean of Language Arts at SJCC. "Kathleen intuitively organized her classroom, not for herself, but for her students."
Colligan's contributions and dedication to teaching made an impression on many at SJCC.
"I will never forget her generosity of spirit or her commitment to her students," Kendall said.
As a part-timer, she did work far beyond what was required, for example, doing all the prep work to set up board grading, when the English faculty would gather together as a group to correct all the final papers.
"The English Department was always ambiguous about board grading, and it was complicated to set it up," said ESL instructor Virginia Scales.
Colligan was paid for only three hours of work, but spent much more time organizing it.
"On more than one occasion, she was the last one left with the dreaded board grading," said English instructor Alice Gosak. "I'm talking about 9 p.m. on the last day of finals, when almost everyone else had gone home. She gave and gave."
As dedicated to teaching as she was, Colligan never had a full-time position or full benefits.
"It truly grieves me that Kathleen, who contributed so much to San Jose City College, was passed up time and time again for a full-time job until she 'gave herself permission not to apply,'" Gosak said. "I like to think that she got satisfaction from a job very well done."
Colligan never complained about any lack of credit.
"The years she committed, she did so without vanity, without drawing attention to herself," Haley said.
Colligan's kind nature amazed her friends and coworkers, especially Kendall.
"After one season of screening people applying for a full-time position, which she barely missed out on, I was awed when seeing her take the newly hired instructor on a tour of the campus," Kendall said. "I can't imagine a more gracious soul."
Surrounded by a wall of books at home is where Colligan found her serenity.
She had hundreds and hundreds of books, she had them on shelves all around her. She had a table in the middle, and she would do her homework or grade papers in tranquility," Haley said.
Colligan was a very private person, never having gatherings at home and rarely speaking about family.
"She never had a party, never had any events. She was very private about her life," Haley said. "She was all about work."
Her private nature also meant that most friends and colleagues did not know she had breast cancer.
"She wanted to keep it quiet. A huge volume of people knew her and had no idea she was even sick," Haley said.
As Colligan approached retirement age, Haley asked her about what her plans were.
She replied prophetically and with a chuckle, "Oh, I am not going to retire. I am going to work until I die."
When things got bad, Colligan had some inner reserve she could tap into.
"I never saw her upset with all the students and all the trouble she must have had; it never got to her," Haley said. "She could not see the point in dwelling on the negative. There is always a reason to have hope."
Donate to City College Times
Your donation will support the student journalists of San Jose City College. Your contribution will allow us to purchase equipment and cover our annual website hosting costs.
About the Writer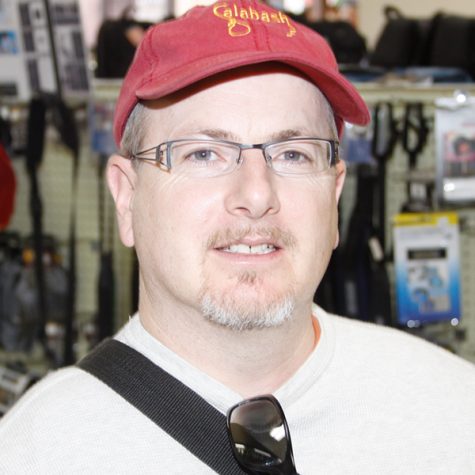 Steve Hill, Copy Editor
Hi, I'm Steve Hill. I have a B.S. in Ecology and Evolutionary Biology from UCSC, and I would like to do graduate work in journalism when my schedule permits....