Jags Basketball Season Preview
SJCC hosts Tip Off tournament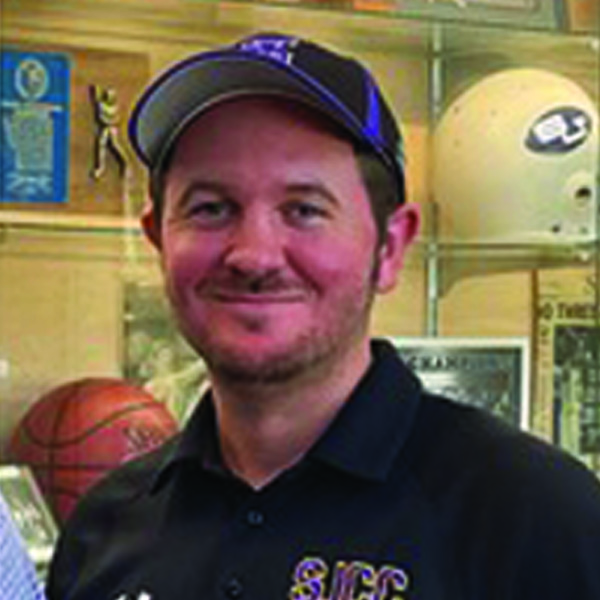 ​​The San Jose City College men's basketball team jump started the season hosting the annual Tip-Off tournament starting Nov. 4. Three of the six teams in the tourney are ranked in the Northern California Coaches Association. The ninth ranked Jaguars will face (8) The College of San Mateo, (24) San Joaquin Delta College, Lassen Community College, Merced College and Monterey Peninsula College during the three day tournament.
"It's one of the premier season tip offs in the state," according to head coach Devin Aye. He said, "the SJCC Tip Off has been going on as long as I can remember. Reason being is we have so much support and behind the scenes efforts from the administration, staff, and community members who make this such a well oiled machine."
Coach Aye has said the team is stacked with division one talent but that scouts and recruiters come for winners. This year's Jags team has high hopes for the season. SJCC Athletic Director, Lamel Harris has said he expects them to be in the mix. Coach Aye believes "that it all depends on how consistent we are with attitude, effort, and the ability to focus."
The players have bought into the coaching philosophy, evidenced by the bonds they have formed leading up to the season.
"We're all super close on and off the court and I think that's going to translate … very well," said Bereal. "I like our chemistry, he added. "We really think we can compete for a state title," said point/forward Jay Bereal. "We also understand that there's a process. So we want to dominate our division first, then win the conference, then go to state," Bereal said.
Coach Devin Aye has put a lot of work into this roster from top to bottom and it shows. "I love the depth," says Bereal, " I like that we are 12 deep and that's a good feeling knowing that everyone can play a really high level of basketball," said the 6' 8" point/forward, Bereal.
With so much going for this squad it is hard to pinpoint just one thing to like about the team.
"There's too much to list", says Coach Aye, "I absolutely love this group of men. They have bought into each other and let go of egos … I really enjoy every moment I have with them. I think people will feel that energy if they come watch a game and see how much fun we have competing for each other."
Regular season play began Nov. 11 against Diablo Valley here at SJCC and will wrap up Feb. 18
When they face the Vikings of West Valley.
DROP QUOTE – "We have toughness, smarts, athleticism and talent all working in sync." – Coach Devin Aye
Donate to City College Times
Your donation will support the student journalists of San Jose City College. Your contribution will allow us to purchase equipment and cover our annual website hosting costs.