Associated Students pays SJSU for library
Daniel Owens
March 29, 2011
Filed under Lifestyle
Hang on for a minute...we're trying to find some more stories you might like.
[media-credit id=21 align="alignnone" width="400″]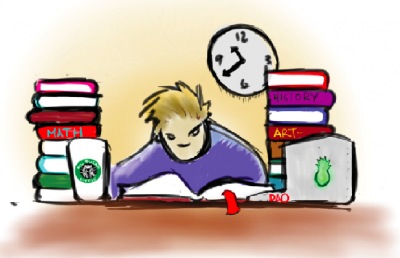 [/media-credit]
San Jose City College students are permitted to use the Martin Luther King Jr. Library at San Jose State University during the extended study hours.
The Associated Students of SJCC and San Jose State University have entered into an agreement. The AS pays SJSU $500 a semester, and in exchange this gives SJCC students late-night library facilities for a fraction of the costs it would take to have the SJCC library open for those hours.
"$500 might cover about a week of staffing our library (for those hours)," librarian Linda Meyer said.
Students can use the library at SJSU to study as late as midnight Sunday through Thursday.
"We can use the San Jose State library for the exact same hours as San Jose State students, which is really important because due to budget cuts our library hours here at SJCC are being cut," Jeff Berta, AS vice president said.
The library is also expected to be open to SJCC students 24/7 during finals. The finals schedule will be announced in early May.
"I think it's an excellent opportunity for all the students at San Jose City College to have an opportunity to have a quiet place to go no matter what time it is," Jeremiah Horn director of finance AS said.
Students must present their student IDs to security and will have full in-and-out privileges. SJCC ID cards are not required to have a picture or fees paid sticker. Students are required to pay for parking; tickets are not validated.

Print