VTA passengers travel free during coronavirus quarantine
Public transportation available for essential travel only
Santa Clara Valley Transportation Authority will not collect fares for buses and light rail trains during the coronavirus quarantine.
"All public transportation is free," said VTA passenger James Copplen. "It used to run from 5 a.m. until midnight every 15 minutes, but now it's 6 a.m. to 6 p.m. every half hour."
General light rail service resumed on April 9 after a two-week hiatus. The transit system closed on March 25 after it was discovered that a VTA employee tested positive for COVID-19.
"On the light rail, we are not offering weekend service; the buses we still are," said Ken Blackstone, public information officer for VTA.
VTA recently implemented passenger limits on the different size buses. Twenty passengers are allowed on the 60-foot extra long bus, 14 to 15 passengers on a 40-foot bus and 13 passengers on the 35-foot buses.
"
We're encouraging people to adhere to social distancing measures."
— Ken Blackstone, VTA public information officer
"Once that limit is reached, if the bus operator came to a bus stop and there was somebody waiting to get on but nobody waiting to get off, then they would not let anybody else on," Blackstone said.
Excess seats were marked off or rows were tied off to limit the number of passengers on the trains and buses.
"We're encouraging people to adhere to social distancing measures to abide by the county's orders that define essential travel," Blackstone said. "Passengers should follow the CDC guidelines to wear face masks to cover their nose and mouth."
Similar measures have been implemented for paratransit with one or two passengers per van.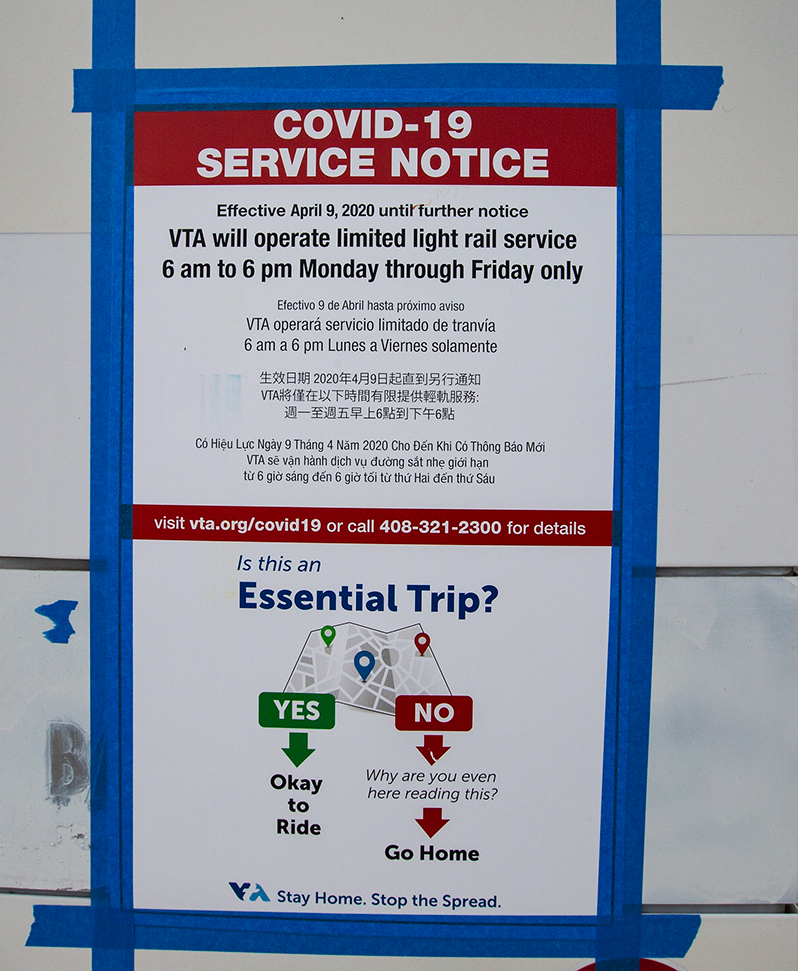 A bus bridge service is normally offered by VTA when a light rail train is unable to run from one stop to the next.
"Typically if we shut down light rail, it's a temporary thing; and we'll create a bus bridge to get those passengers around the stoppage," Blackstone said. "That was not a service that was going on that we stopped. We just said we're not implementing a bus bridge during this shutdown."
According to the VTA website, detailed cleaning of vehicles occurs twice a month in addition to daily cleaning. Drivers are also provided with cleaning supplies to decontaminate buses and trains throughout the day.
VTA will not collect fares until the coronavirus quarantine ends.
"Everybody wants people to speculate (on when the quarantine will end)," Blackstone said. "That's something that nobody knows the answer to."

About the Contributor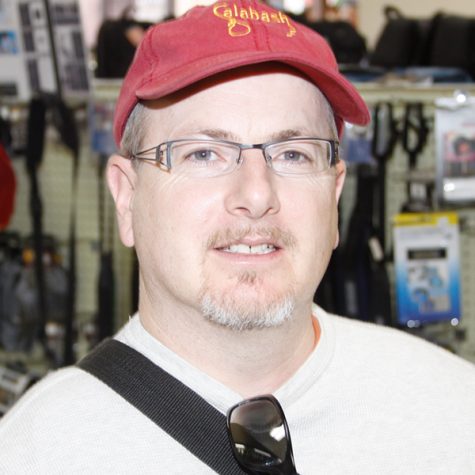 Steve Hill, Copy Editor
Hi, I'm Steve Hill. I have a B.S. in Ecology and Evolutionary Biology from UCSC, and I would like to do graduate work in photojournalism. My interests...