Decadent chocolate brownies are the perfect comfort food
Sweet, gooey confections are a great shelter-at-home bestie
Prep Time: 10 minutes
Cook Time: 25-30 minutes
Serving Size: 24 bars
1 cup butter
⅔ cup cocoa powder
2 cups sugar
3 eggs
2 teaspoons vanilla
2 cups flour
¾ teaspoon salt
1 teaspoon baking powder
Melt butter in microwave; mix in cocoa. Mix sugar, eggs and vanilla, add to cooled cocoa mixture. Add flour, salt and baking powder; mix well. Pour into a greased 9×13 inch pan. Bake at 350° for 25 to 30 minutes. Take a knife and cut 4 lines vertically and 6 lines horizontally. Serve while warm.
About the Writer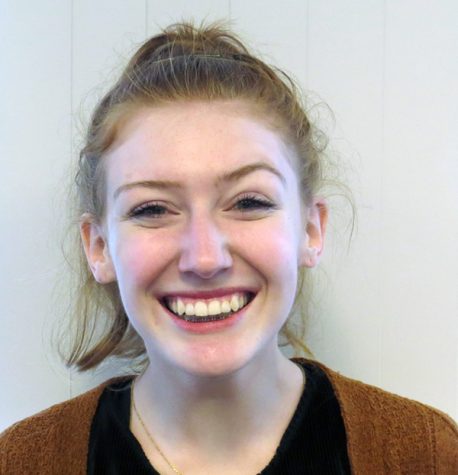 Patience Bixby, Social Media and Advertising Manager
This semester as a Times staff member has truly been a joy. I am very thankful for the opportunities this class has made for me to meet many of our readers....