Mental health care during coronavirus outbreak
Supporting each other online is needed during shelter-in-place emergency
Social isolation is one of the effective ways to prevent COVID-19 from spreading, but when it comes to students having to stay at home, the mind of the individual might get clouded with unwanted thoughts.
According to the National Alliance of Mental Illness, "Recognizing and acting on mental distress in these uncertain times is key to lessening the impact."
As each day passes, feeling isolated affects many people mentally, creating negative space in their minds and health.
Mental health is a topic now being discussed among peers; and while panic arises due to COVID-19, we must remember to take care of ourselves and others.
According to the Center for Disease Control and Prevention, "Taking care of yourself, your friends and your family can help you cope with stress. Helping others cope with their stress can also make your community stronger."
Adapting to the new shelter-in-place routine has been difficult for Evergreen Community College student and child development major Karla Lopez, 21.
"It's been hard to adjust quickly to school being online now, and I feel like I'm missing out on events and seeing my friends,"  Lopez said. "It's getting quite lonely being isolated at home. I miss my routine."
"
It's getting quite lonely being isolated at home. I miss my routine."
— Karla Lopez
Being in one place unbalances people who are used to their routines and general lifestyle. Being isolated will impact the way many people feel and act in times in need.
"As someone who has been dealing with depression, it's been hard to just stay home because I usually have an escape route, whether it be the movies, bookstore or coffee shop," said Destiny Gibson, 21, an San Jose City College student majoring in psychology.
Feelings of loneliness can be healed properly with help.
"At my home, it's been uncomfortable getting used to (the isolation), but I've been connecting with my friends online. That has helped me get through this a lot," said Sandy Madrid, 21, an San Jose State University majoring in sociology. "I've been reminding myself to be grateful for what I have and for the people who I've connected with."
To reduce stress, try these tips suggested by the CDC:
Take breaks from the news and social media since it can lead to anxiety or fear
Pick up new or old hobbies and do activities that bring joy
Connect with friends via texting, calling or video chatting. The simplest words of encouragement can help many
Do not forget to take care of your body and mind; try meditating, yoga, working out and eating healthy.
For help struggling to cope with the COVID-19 shelter-in-place order, contact the Substance Abuse and Mental Health Services Administration's disaster distress helpline: 1-800-985-5990 or text TalkWithUs to 66746 (TTY 1-800-846-8517).
About the Writer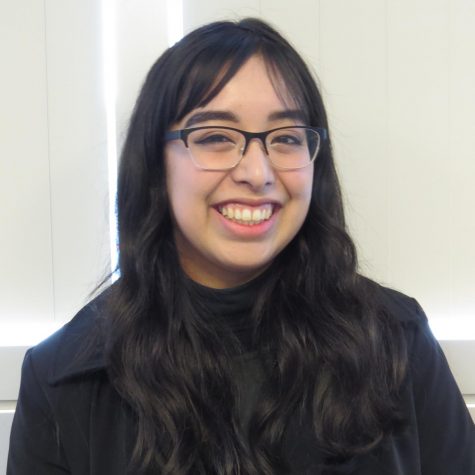 Vanessa Rojas, Videographer
My name Vanessa, and I am majoring in Media Arts. My hobbies include photography and videography. I enjoy spending my time creatively and expressing myself...