Local entrepreneurs share tips for small business success
Starting a successful business in the Silicon Valley takes adaptability, dedication and bringing value and good customer service to your consumers. 
Statistics provided by the Small Business Association  in 2020 reveal that 30% of businesses fail within the first two years, 50% during the first five years and 66% during the first 10 years. 
Despite the odds, some adventurous souls choose to follow their passion and work toward creating a successful trade of their own desire. 
Josh Landers, San Jose State University student and founder of popular Bay Area brand Lost in the Dub said "self awareness and to not take things personally" is key to those who plan to pursue the path of entrepreneurship. 
"Know your strengths, know your weaknesses," Landers said. "Thinking long term" and "bringing value to people" was his way to start establishing his brand.
If starting a business is a possible avenue for one to follow, utilizing every resource one has is key to getting the name out there. 
"I was giving away stickers for free," Landers said. "I'm not charging people for them. I even gave away shirts, a lot of shirts."
Giving away merchandise that he had spent his own time and money creating was Lander's approach to bringing exposure to his brand. This way to get his company's name recognized was more efficient than he expected.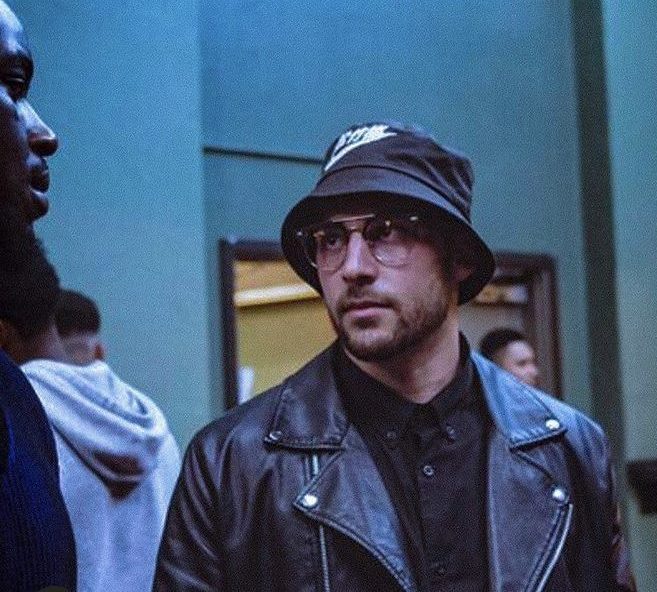 "It feels like you're not accomplishing anything; but after that all accumulated, then I would notice my stickers and clothing in so many different places and not just in the Bay Area," Landers said. 
Eventually, his daily hustle of giving away free merchandise paid off when famous hip-hop artist Denzel Curry let him on stage at Outside Lands, a renowned yearly music festival. 
While on stage, the pair began to have a dance off with the entire audience watching. 
Not only was Landers wearing his merchandise, but their dancing was displayed on the big screen at Curry's performance, which familiarized the fans and the performing artists with his brand and its message, including SchoolboyQ. 
SchoolboyQ was a major influence to LITd's expansion because he posted Landers on his Instagram story and exposed the brand to his 2.6 million followers.
"Thrifting" is the term used to explain shopping at thrift stores to find hidden treasures that people had given up without knowing its value. 
Don Weathersby, a San Jose City College graduate and founder of 4thehomiesthrift, discovered the most profitable item to be found at thrift stores is vintage clothing.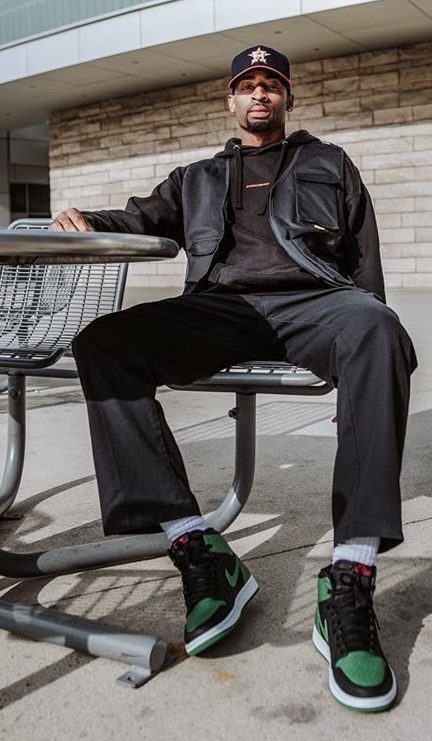 "Set goals and milestones," Weathersby said. "They don't have to be big ones, but miniature milestones you can obtain over time."
For a startup company such as his, it is hard to establish a loyal and consecutive following; but his understanding of the dynamic generated even more passion and drive to achieve his goals.
"So I decided to go above and beyond. I pass out cards at school or even when I'm around just thrifting," Weathersby said. "I have stickers, just little things that draw people's attention to what I'm doing."
Weathersby's relationships with his clients allowed him to grow his brand's name exponentially in the short six months it has been established.
"Take risks. You may fail sometimes, but you have to keep pushing," Weathersby said. "That's what the beauty of it is. You go through all these struggles; but in the end you're just like wow, I made it."
Michael and Blanca LaChance, owners of Lachance's Radiant Heating and Financial Synergy, understood that entrepreneurship would not be an easy road to pursue. However, this gave them the courage to continue working toward their goals despite the hardships that may follow.
"It takes time to get to a point where you are going to start making money, as long as you continue to work hard and keep your goals in front of yourself and keep focused," Blanca LaChance said.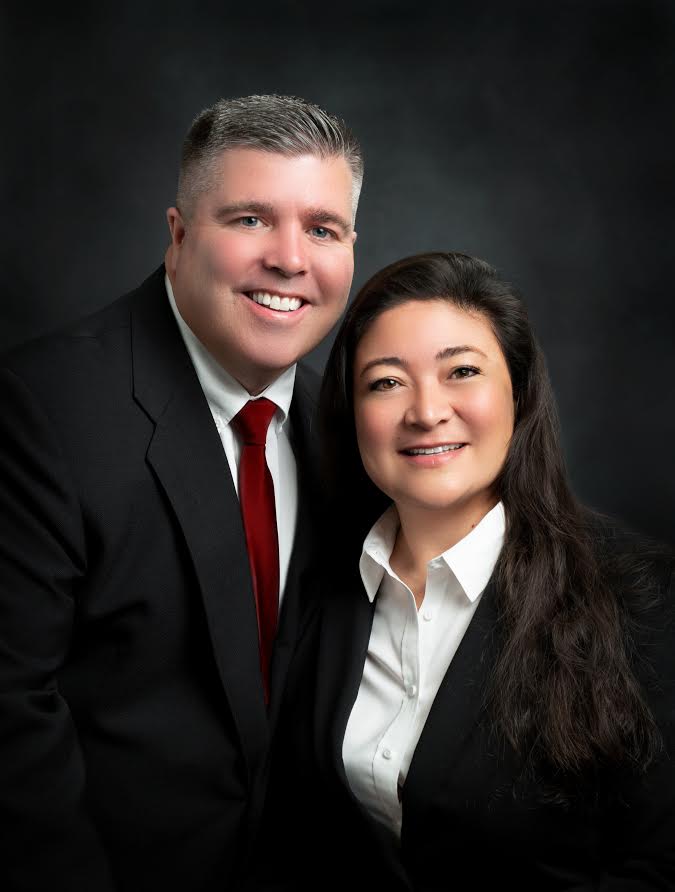 When a business model is centered around good reviews, whether online or word-of-mouth, it is important to treat everyone with professionalism. 
"Happy employees and communication is key," Michael and Blanca LaChance said. "Customer service, treating people with respect and patience with clients are pillars of building a strong clientele base."
The annual average revenue for small businesses in 2020 is approximately $50,000, according to Forbes.
"Just build slow; there is no rush. Take your time and enjoy it," Michael LaChance said. "As long as you keep getting back up after getting knocked down, you will be successful."
Building a business is a learning experience just as everything else is in life. If one is not prepared to learn from their failures, then they will have a hard time achieving their goals. 
"The No. 1 thing is integrity. I always try to do things the right way, by the rules," said Avez Bashadi, owner of the South San Jose Grocery Outlet. "When I promise something, I always do my best to fulfill what I promised." 
He doesn't agree with people who run a deceptive business long-term. 
"It will catch up to you," Bashadi said.
Bashadi's honor is a self-imposed virtue that allowed his business to flourish just after the first year of opening. His desire to provide his community with quality products and save families a lot of money created a path to being a successful entrepreneur.
"I quit a good corporate job, got married and had a kid. I had no other choice than to be successful," Bashadi said. "I put myself in a position where I just couldn't allow myself to fail." 
The win or lose situation he found himself in helped form Bashadi into the successful entrepreneur he is today. He is already working to establish his next business, Teriyaki Madness. 
For future entrepreneurs, Bashadi suggested to not overanalyze to a point to give themselves an excuse not to do it.
Bashadi also warned newcomers to corporate America that "once you do it, you can't halfway do it. The most successful people I know went all in," Bashadi said. "Although some of them failed their first time, they got back on their feet, tried again and in a few years they found success." 
What made them decide to defy society's teachings of going to school, getting a degree and landing a job to obtain a sense of stability?
"Inspiration for me started off at a really young age," Michael LaChance said. "I saw my dad working hard for someone else, and I vowed to myself at a really young age that I wanted to be the boss."

"Entrepreneurship has always been in my blood," Avez Bashadi said. "The only time I got in trouble as a kid was when I got sent to the principal's office for selling candy at school."

"I felt a calling to do this," Landers said. "Everyone was pointing out so many problems. It was just the climate of our society at the time." Landers' inspiration came from the desire of "doing something that was the solution" and "to create a space for something special to happen."

"I've actually been thrifting for a long time," Don Weathersby said. "It started years ago when I was in high school." His passion for finding vintage clothing at thrift stores led to him wanting to "turn it into something bigger … so I decided that I won't only shop for myself, but I'll shop for others, too."

Jasper Somera, Editor-in-Chief
Vanessa Rojas, videographer
Donate to City College Times
Your donation will support the student journalists of San Jose City College. Your contribution will allow us to purchase equipment and cover our annual website hosting costs.